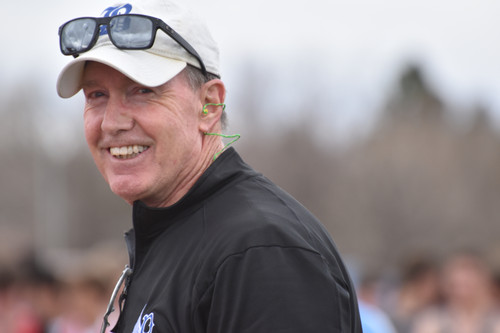 This year, Broomfield's Athletic Director position was up for grabs. Previous director, Steve Shelton, left his post at Broomfield to pursue a job as the principal at Prairie View High School.
Wishing farewell to Shelton, Ginger Ramsey, Broomfield's Principle, began looking for contenders. With the end of the year fast approaching, the process proved harder than anticipated for Ramsey due to the sacristy of hirees.
"There were good people we interviewed but it just didn't fit for Broomfield High, and I have said to people, I am not going to settle, I want the best for my Eagles," said Ramsey.
With that, she turned to Craig Boccard. Despite retiring from an administrative position in 2018, Boccard continued coaching Broomfield's track team throughout his retirement.
Ramsey said to him: "I really need your help. I need your help for a year so that gives us time to post the job earlier."
Boccard didn't hesitate to say yes. By the end of June 2023, he was in full swing attending meetings, organizing, and preparing for the year ahead.
"It's a lot different coming in here at 3:30, running a track practice and being home by 6, opposed to spending evenings and weekends [working], so yeah, [the] lifestyle change was pretty chaotic," said Boccard.
Boccard's willingness to redirect his hours of retirement-luxury to a fast-paced work environment was born from his deep connection to Broomfield.
His long legacy began when he was crowned Homecoming King in 1973. Although this royalty lasted a single night 50 years ago, Boccard has, in a way, "reigned" over Broomfield through his career (a welcomed reign of course).
Post graduation, Boccard went off to college, ran track, earned a teaching degree, started teaching in Aurora… and came right back to BHS in 1998.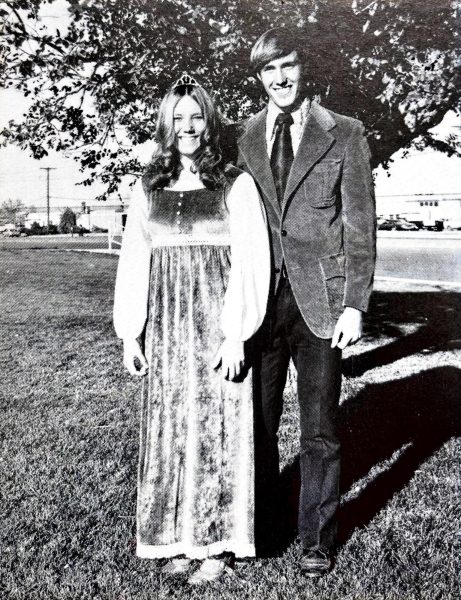 Boccard worked in a 60-40 split between assistant principal (60%) and an English teacher (40%). At the time, coaching and administering fulltime was frowned upon, but the split provided a loophole for Boccard to fulfill his passion for track coaching.
Eventually, he transitioned to full-time administration and worked as an assistant principal, while continuing to coach track, for 20 years until he retired in 2018.
The assistant principal flame may have dimmed in Boccard as he neared retirement, but coaching still burned bright. During his five years of retirement, Boccard continued training and successfully creating teams of inspired student-athletes.
When Ramesy reached out, Boccard's decision to return was simple because of his connection to the track team and the community.
"I think the biggest thing I would say is the friendship, and the affinity for the school… the kids we've had in the track program are the best. They are so much more of a pleasure in my life than I thought. If I can hang on to this for a little bit and still be effective as a coach, then it's something I want to continue to do," said Boccard.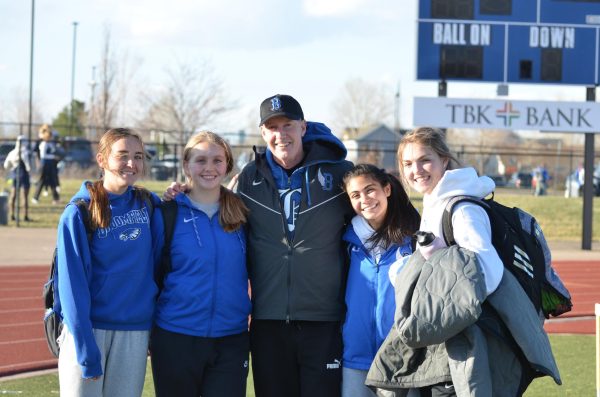 The devotion Boccard has shown towards BHS demonstrates the love he holds for the community and foreshadows the continual effort he will give in the next (unanticipated) chapter of his career.
"To still connect with the athletes and the kids, it gives you a nice feeling," said Boccard. "And in turn, I get back some great relationships. We have some incredible kids. They're people that are going to make their mark. It's really something special, unique and incredible to be a part of."