Intellectual Property and the Covid-19 Vaccine
Last week, the Biden Administration came out in support of an intellectual property protections waiver for Covid-19 vaccines, a decision earning support from some and dismay from others.
In the midst of growing pressure from a slew of Democrats and various world leaders, the Biden Administration indicated their support for a waiver on Covid-19 vaccines' intellectual property (IP) protections.
U.S. Trade Representative Katherine Tai released a statement last Wednesday, saying, in part, that the Administration "believes strongly in intellectual property protections, but in service of ending [the] pandemic, supports the waiver" for the vaccines.
What exactly is the IP waiver?
Back in October of 2020, both India and South Africa submitted a formal proposal to the World Trade Organization, a global governmental organization dedicated to handling international trade rules, to temporarily waive certain protections for potential Covid vaccines which, at the time, were still undergoing clinical trials.
But now, as more vaccines are being approved around the world, disparities between different nations and their vaccination rates are growing, and countries like India are facing devastating Covid-19 outbreaks, pressure has only grown for the WTO to waive the intellectual property protections.
Under the WTO's current TRIPS (Trade-Related Aspects of Intellectual Property Rights) Agreement, sections regarding patent and copyright protections inhibit generic drug manufacturers from producing additional vaccines.
If implemented, the IP waiver would allow these generic companies to use existing vaccine formulas, a move advocates say could ramp up vaccine production and serve to benefit low-income countries, whose administered vaccines only total about 0.3% of all the shots given in the world—compared to the 83% given in high-income and upper-middle-income countries.
Who Supports the Waiver?
President Biden's support of the waiver echoes a multitude of countries around the world (in many cases, lower-income countries), as well as various international organizations.
The United Nations Secretary-General, António Guterres, commended the Biden Administration's stance on the IP waiver in a statement from his spokesperson, saying that "it opens the opportunity for vaccine producers to share the knowledge and technology that will allow the effective expansion of locally-produced vaccines" and supports the COVAX initiative, a global program aimed at securing vaccines for all countries in an equitable manner.
World Health Organization Director-General Dr. Tedros Adhanom Ghebreyesus also showed his support, and a variety of non-governmental organizations including Doctors Without Borders have taken the same position.
As for congressional support here in the United States, several Democrats pushed for and praised the Biden Administration's decision to back the waiver.
Who's Against the IP Waiver?
On the other side of the debate, many opponents of the waiver have projected their concerns.
Among prominent dissenting voices are pharmaceutical companies currently producing the Covid-19 vaccines. Albert Bourla, the CEO of Pfizer, said in a letter that the proposed IP waiver would "create more problems." He said that if companies with "little or no experience in manufacturing vaccines" start to "chase the very raw materials [Pfizer] require[s]" to increase their own vaccine production, the scarcity of and "scramble" for essential materials could pose a risk to "safety and security."
In addition, Bourla said that pharmaceutical companies may be discouraged from putting time and money into additional vaccine and medical research if their intellectual property isn't protected.
The Pharmaceutical Research and Manufacturers of America (PhRMA), which represents various pharmaceutical companies—including Pfizer and Johnson & Johnson, two companies currently providing vaccines to the United States—said that the waiver would "not save lives," and that it wouldn't address the "limited availability of raw materials."
Moderna, another vaccine manufacturer distributing doses in the United States, does not share the same concerns about the IP waiver, and in October of last year, they announced in a statement that "while the pandemic continues, Moderna will not enforce [their] COVID-19 related patents against those making vaccines intended to combat the pandemic."
Will the Waiver Actually Take Effect?
Like most other elements of this debate, this is a complicated question. In order for the World Trade Organization to approve the intellectual property protections waiver and give more pharmaceutical companies access to vaccine formulas, it must acquire the support of all 164 member states. In other words, a simple majority won't be enough.
Just last week, Germany said that it does not support the vaccine waiver, and there are many other nations who haven't taken a definitive stance—so even if WTO member states start to sway in the direction of consensus, discussion regarding the waiver is bound to last for a while.
About the Writer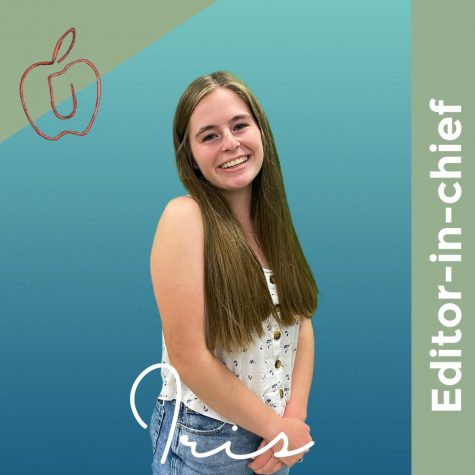 Iris Stanfill, Editor-in-Chief
Iris Stanfill is a senior and second-year member of The Eagle Way News. She has a passion for both writing and politics, two topics which she enjoys diving...