The Eagles of Broomfield – Evan Conti
Hang on for a minute...we're trying to find some more stories you might like.
"Uh, I like to play guitar because I grew up listening to music and I've always been around instruments, so it's special to me. I've tried a couple times to make my own music, but it's very hard, so I don't do it very much, so I just play other people's songs. I like to listen to Pink Floyd, The Beatles, uh pretty much that type of 60's-70's  genre music. I consider myself the embodiment of Jordan Farner and I've played with guitar with him a couple times. Recently,  I went to Roger Waters, who is the basest for Pink Floyd. Um, tomorrow I'm going to see Dead Cross which is just a really hard core band like old punk style hard core. My favorite guitarist is    David Gilmour from Pink Floyd. I don't like him because of the complexity of how he plays, but because of the emotion he puts into the way of how he plays it."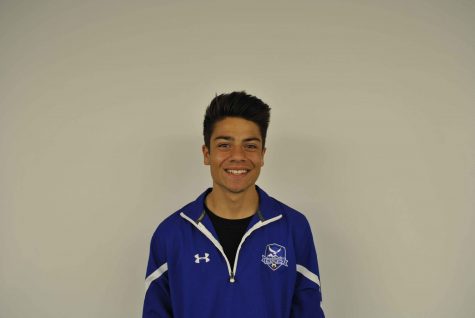 Tino Martinez, Staff Writer
Tino Martinez lives in Broomfield, Colorado. He's a seventeen-year-old senior. He loves to play soccer and run track. He's been to state for both sports....