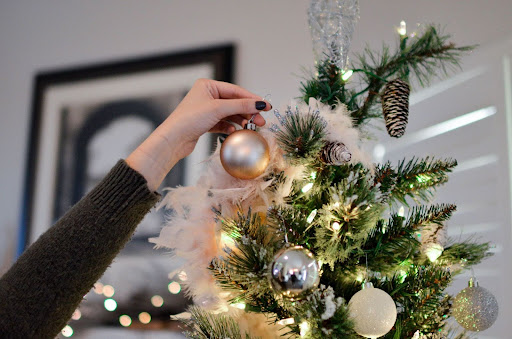 Thanksgiving or Christmas? The ongoing, and occasionally heated debate, hits the hallways of BHS. Some are passionately holding off on Christmas festivities until after thanksgiving while others are determined to ignore all things turkey for the next two months.
Our Eagles give their opinions on the controversy.
Forget Thanksgiving, it is time for Christmas!
When the clock ticks to 12:00 AM on November 1st, many can hardly contain their holiday spirit: Gravestones gone, reindeer out and cookies in the oven. Based on a recent poll, an overwhelming number of students agreed: November 1st is the appropriate time to embrace a the holiday spirit
Our Eagle's opinions:
"Celebrate Christmas as early as you can." -Berlyn Parker ('26)
"Christmas starts November 1st!" – Lauren Martinez ('25)
"It's good to get into the Christmas spirit early — you can be prepared if you're going out of town for Thanksgiving — it's just a holly jolly time of year!" -Sofia Sandoval ('26)
"I would decorate November 1st, but I won't listen to Christmas music until December 1st."- Rylee Kane ('24).
…But Turkey is so good.
On the other hand, some feel it is important to take a day and celebrate gratitude over a bountiful meal surrounded by friends and family… then decorate for Christmas. Indulging in the holiday spirit too early could detract from the significance of Thanksgiving. It also has the potential to create Christmas-fatigue, which for a Christmas-lover, can take a toll on their jolly state-of-mind.
Some thoughts from our staff and students:
"I like to enjoy every holiday to the fullest, October is for Halloween, November is for Thanksgiving, which means December is for Christmas… I would probably decorate the day after Thanksgiving or the first day of December."- Matthew Lay, BHS English teacher.
"There's a whole holiday between Halloween and Christmas, it feels premature."- Austin Fix ('26)
"I think some time around Thanksgiving [to decorate]."- Joaquin Fernandez ('24)
"It's ingrained in my brain that Christmas starts after Thanksgiving"- Glori Erichson ('24)