Broomfield Beats Brighton, Remains Undefeated
In the First of Three Straight Road Games, Broomfield took care of Brighton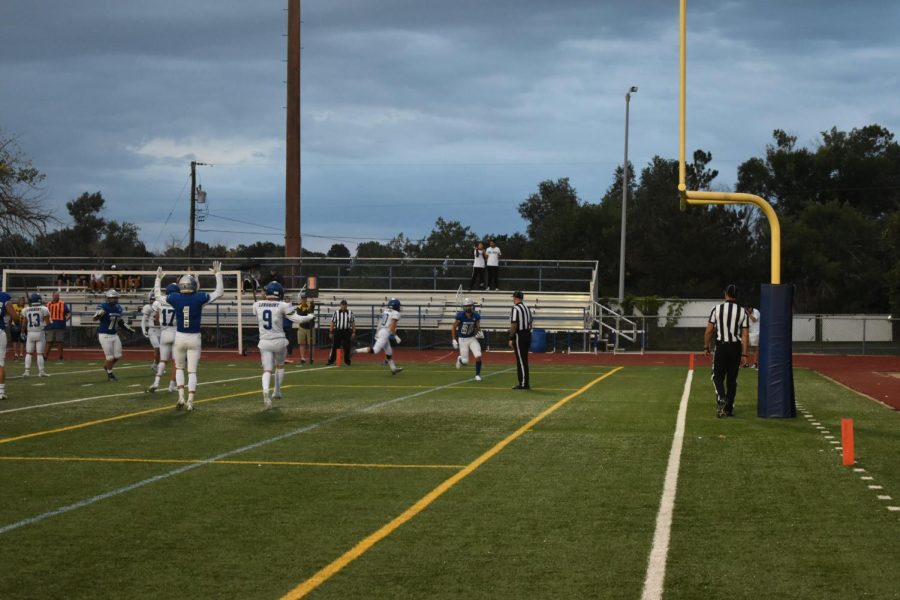 Recap
On friday, undefeated Broomfield took on winless Brighton, and the outcome was as expected.
Broomfield's explosive offense and physical defense was too much for Brighton to handle.
However, early in the game Broomfield didn't look like themselves. After the first quarter, Brighton held a 7-6 lead, with Broomfield scoring on a three yard pass from Cole LaCrue ('23) to Anthony Cobb ('24).
Brighton's lead didn't last long. Broomfield's offense took off in the second quarter, scoring three touchdowns.
Cobb caught a 14 yard score, LaCrue ran for a 38 yard touchdown, and Ryland Boehmer ('23) punched one in at the goal line in the second quarter.
Going into half, the Eagles led 25-7.
In the second half, both teams struggled to get anything going. The third quarter was scoreless, and the only fourth quarter score was Anthony Cobb's third touchdown reception.
After a quick second half, the clock hit zeros with a score of Broomfield, 32, Brighton, 7.
Analysis
Despite the 25-point win, Broomfield didn't play their best football in this game, mainly the offense.
The 32-point performance was LaCrue and the offense's lowest scoring outing thus far.
Broomfield's offense was held back by penalties and small mistakes in the second half, things we haven't seen much yet this season.
But, mistakes like these are inevitable and there isn't any cause for concern.
As for the defense, they continued their dominance, allowing single digit points once again.
After an early Brighton TD, the Eagle defense gave the Bulldogs no breathing room the rest of the night.
The defense forced three turnovers friday. Those being interceptions by Canon Juarez ('23) and Nick Petrich ('23), and a fumble forced by Ryland Boehmor.
Broomfield's defense continues to make game-changing plays, which will translate to winning the big games.
Next week, Broomfield will face a tough opponent on the road at Dakota Ridge. The offense will look to get back on track in the battle of the Eagles