Boulder Ballet's Performance of 'The Nutcracker'
While the Covid pandemic has impacted the group's prodcution, the show must—and will—go on.
Covid hit everybody this year, and a lot of students at Broomfield High School were affected because their sports games were cancelled or done in a different way than normal. Well, that is exactly what happened to Boulder Ballet.
Boulder Ballet is a dance company that puts on a performance of The Nutcracker every year. The Nutcracker is a ballet originally written by the Russian composer Pyotr Tchaikovsky in the year 1892. Today, however, different ballet studios will put their own twists on it. This year, Boulder Ballet came close to not being able to put on their annual production of The Nutcracker because they needed a lot of funding—$25,000 worth of funding. Ultimately, though, after putting up a donation option on their website, they were able to raise that $25,000 and will be putting on the ballet production.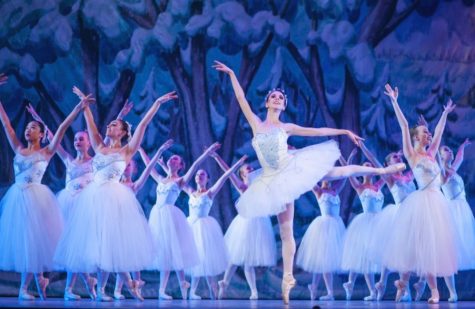 With that being said, this year's performance won't look exactly like it has in years past. There are many differences in Boulder Ballet's Nutcracker this year; for example, they will not let kids under the age of 12 perform. Everyone in the cast has to be vaccinated, and because of this requirement, a lot of older dancers are playing younger dancers' roles. Normally, kids their age and level of dance skill would not be doing these roles. And because older dancers than normal are playing younger roles, they have to make new costumes for this year's production of The Nutcracker.
Another difference is that normally, Boulder Ballet performs at Macky Auditorium Concert Hall in Boulder with the Philharmonic Orchestra. This year, however, Boulder Ballet will be putting on the show at Longmont High School. In addition, due to Covid restrictions, Boulder Ballet will only be performing December 3rd-5th when normally they have performances in November and December.
Many people can relate to this problem in some way. Maybe their basketball game got cancelled, they couldn't perform like normal for poms, or their soccer game was postponed. Everyone was affected by Covid in some way, shape, or form, and for these dancers, this is just one way Covid had an impact.