Roots
A family-owned restaurant in Broomfield has especially felt the effect of a Covid year.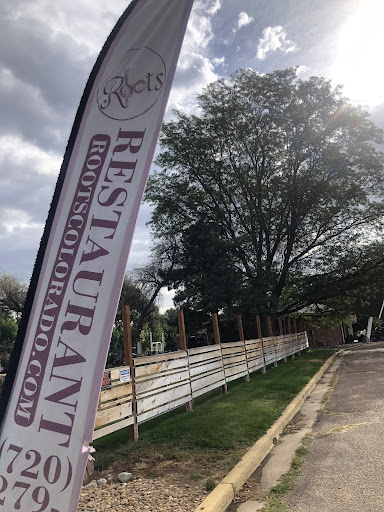 As coronavirus case numbers begin to pick up again in Broomfield and throughout Colorado, local businesses continue to struggle. Since last March, local businesses have grappled to keep their doors open. Now more than ever, they need support from the community. Nearly all restaurants in the area are understaffed and desperately looking for help.
Roots, a small family-owned restaurant has especially felt the effects of Covid on their small business. Once a thriving catering business known as The Gourmet Kitchen Catering, Roots expanded and opened a small restaurant during July 2020. By doing so, it hoped to attract more customers. Head Chef Madhoo Seth is the founder of Roots, and started the business in hopes to appeal to all.
Roots offers a wide variety of high quality foods. From Falafel Sliders to Carmel Coffee Pork. Yyou are sure to find something of your liking. The menu also consists of vegan and gluten free options.
Apoorva Seth said, "We have a big focus on environmental and employee sustainability and delivering fresh and delicious food in a tapas style/small plates style way." Coronavirus hit Roots especially hard, considering that catering is almost unheard of in Covid times.
"The business suffered greatly with no income coming since we had no business. We did to-go food through the catering business for a few months like for Mother's Day and the community helped support us a lot!"
Roots also focuses greatly on giving back to the community. Back in 2020, Chef Mahdoo spoke with different news platforms in an effort to bring in donations that would support people in India.
"The hospital that we supported last year donated a suitcase amount of masks and gloves for her to bring to her trip to India to help with the shortage," Seth said.
Even though the coronavirus negatively impacted the business, Madhoo wanted to make the best out of a bad situation and give people good food.
~ — ~
From a recent visit to Roots myself, it was clear the love and effort Chef Madhoo and staff put into the business and food. The service was professional and personal, the food was delicious, and their outdoor dining patio was beautiful. Roots truly deserves all of the business they can get, especially from our community which proves to be extremely giving.