Fast Five Artist of the Week: Reagan Blanton
She really knows how to break a leg.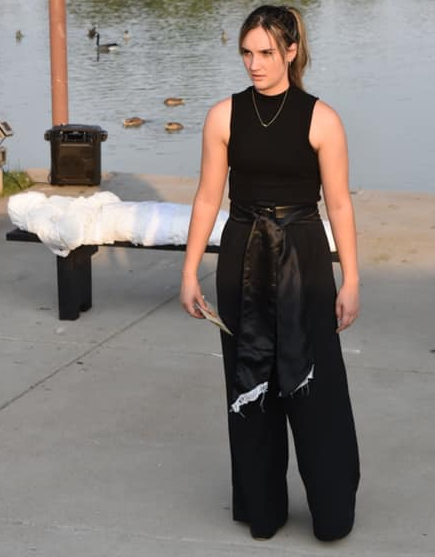 1. How long have you done theater?
I've done theater all four years of high school.
2. What made you want to join the theater?
My sister, who graduated in 2019, did theater and watching her in middle school do theater…she just seemed so happy and I've always been interested in the arts. I thought that it would be cool for her senior year of high school, my freshman year, so we could do it together.
3. What was your favorite production you worked on?
The play we just finished, Julius Caesar.
4. Why was Julius Caesar your favorite production?
Because we gotta do it outside like a real Shakespeare play, and the cast that was part of that [play] was awesome.
5. How would you describe yourself in five words?
I'm assertive. I'm open-minded. I'm pretty mellow. Perfectionist. I like to think I'm genuine.