Justice Brashear
Q: If you had to drop everything and move today, where are you moving, what three things are you bringing, and what one animal are you bringing?
A: "I would move to Kennesaw, Georgia because that is where my favorite family members live, especially my Uncle Nathan. The first thing I'm bringing is my PlayStation 5 and television because it's apex ranked time all the time, and that can keep me occupied and entertained for quite some time. The second thing I'm bringing is my bed because I always have trouble sleeping in other beds, so my bed is a must. I don't know what it is, there is just something about my bed that is so awesome and it sucks having to sleep in different ones. The third thing I'm bringing are my hoodies because I can't live without them, they're my favorite thing to wear. The animal I would bring is my dog Dixie. It would be cool to bring some crazy animal, but Dixie's my dog, and I wouldn't be able to leave her behind."
About the Writer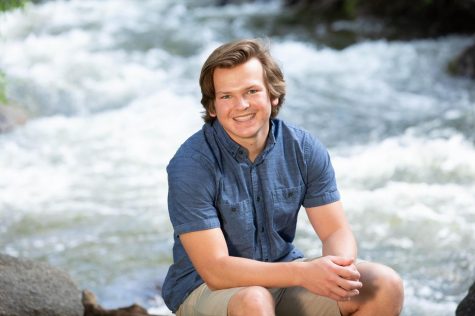 Trent Finnegan, Staff Writer
Trent Finnegan is a senior at Broomfield High School and a first year member of The Eagle Way News. He is a captain of the varsity football team at Broomfield,...