Jumpstart into the Arts
Broomfield Thespians Inspire Future BVSD Middle School Singers and Actors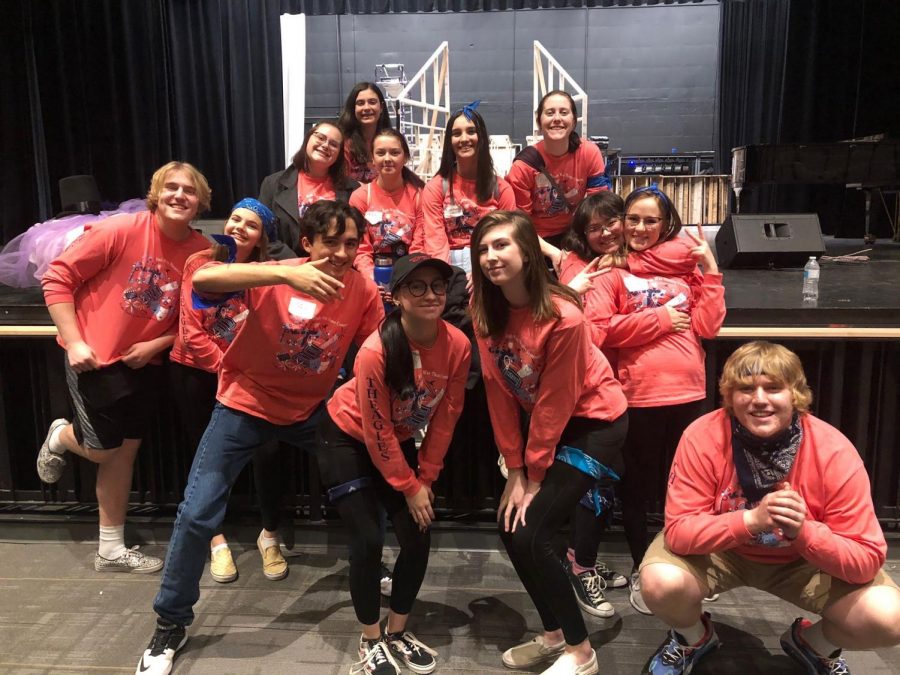 Last Thursday, Fairview High School hosted the BVSD Theatre Showcase, and Broomfield's thespian troupe played a huge role in contributing their talents.
Every year, BVSD invites multiple middle schools to come and experience the fun and excitement of high school theatre.
This year, Fairview, Monarch, Boulder, Centaurus, and Broomfield all joined together to put on unique workshops, like dance, costuming, makeup, and improv.
"It's an incredible opportunity for middle school students to get a glimpse at what high school students are capable of doing," Theatre director Jenn Bryner said. "They can kind of get a sense of what theatre could be like for them in high school."
Annie Stromberg (11) and Erin Fuller (11) had the opportunity to teach a dance workshop. Having gone to Thescon just a month before, both of them had taken a swing dance workshop with a song from Kiss Me Kate and decided to teach the middle school students a simpler version of it.
Rachel Long (12) and Spencer Robinson (12) taught the next workshop, showing off what they learned at the International Thespian Convention in June. They taught a dance from The Greatest Showman, and the kids learned very quickly.
After the second workshop ended, the high schoolers broke for lunch, chatting about the day and enjoying some pizza.
"It's nice to connect with BVSD early on so you can kind of reel them into high school theatre," Drake Susuras (12), Broomfield's thespian president, said.
Reagan Blanton (10) and Fuller were chosen to perform their scene that had been scored Overall Superior at Thescon, as well as Long and Susuras. Once everyone was ready, including the other high schools, the thespian officers came to the stage and introduced their troupes.
Then it was time for the high schoolers and middle schoolers to come together and perform what they were taught earlier that day. Stromberg and Fuller's swing dance went first, and excitement filled the air. Long and Robinson's dance went next, and then a few other workshops; they performed exquisitely.
The high school performances began shortly after. The performers all watched from the wings and talked quietly with each other about who was on stage.
Once it was Broomfield's turn, Long started off extremely well by singing "Fly, Fly Away" from Catch Me If You Can. Blanton and Fuller were next up, performing the hilarious "Fight Over Fuchsia" by Lindsay Price. Lastly came Susuras, who sang his song, "When Words Fail," from Shrek: The Musical with pride and vigor.
"Performing for the showcase was super fun," Blanton said. "[The middle schoolers] were super sweet and kind, and it was awesome to perform for them."
The showcase was a great experience for younger students to see how theatre in high school operates and to meet people who will be performing with them in the future.
About the Writer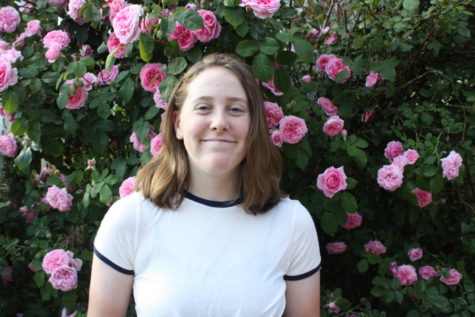 Erin Fuller, Staff Writer
Erin Fuller is a junior and a complete nut. Pursuing her second year of newspaper, she's excited for another opportunity to write about literally anything...