Broomfield Decimates Competition in State-Wide Economics Contest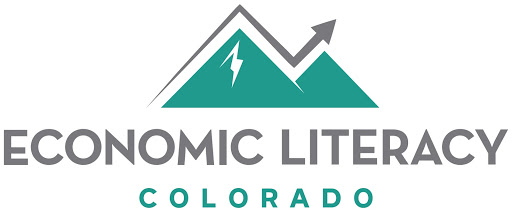 Broomfield High School just won the top six spots in a state-wide online economics competition. The competition was held in Mr. Marchi's period six economics class, where seniors Zolton Richmond, Gavin Salazar, and Tristan Conlin won first, second, and third place respectively.
The participants of the competition were given $100,000 of fictitious money to invest in a simulated stock market created by a company called Investopedia and done through Economic Literacy Colorado (ELC). The market was live only when the real stock market was live, meaning participants could only use it Monday-Friday, during business hours. Broomfield students got 10-15 minutes of class time each day for three months to work on the stimulation, but the students that excelled often utilized their free time.
"I would wake up really early to check stocks, look at the news, and then buy what I thought would work," Salazar said.
The students excelled far above their competition because they were "able to utilize certain loopholes in the simulation to max their profits," according to Mr. Marchi.
The students utilized something called short-term futures, where they would invest a lot of money in something that had very little risk. Real-life investments like that would take a long time to properly return but for the stimulation, the investments returned themselves and made profits far faster, giving some students "a 200% return on their investments," said Mr. Marchi.
"I think it was a great experience; you can teach a lot of people about the stock market, and it taught me a little bit more about how it [the stock market] works," said Salazar, reflecting on his experience in the competition.
The competition is used as an educational tool throughout economics classes all over Colorado. This year, there were over 3,000 teams competing, but Broomfield overcame those odds and stole not just the first, second, and third places, but the fourth, fifth, and sixth as well. The first-place winner, Zolton Richmond, received a cash prize at an awards ceremony held at the First Bank Center.