Uptown Dunk
Broomfield High School's boys basketball team has just begun their season, and they hope that it's one for the books.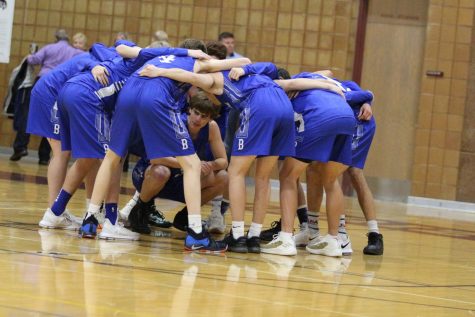 BHS sports teams have done an outstanding job concluding the fall sports season by taking home state championships and placers, but now it's time for winter sports.
The boys' basketball team has just kicked off their season with a home game and a tournament last weekend.
The team has not yet won a game, but they have high expectations for the rest of their season.
"The season has started out pretty slow," said head varsity coach Terrence Dunn after the team's games.
Coach Dunn admits that he has seen continuous growth and improvement with his team already, and expects them to continue to push through the season and possibly make it to another state tournament.
"The team has expectations of going far in the state tournament this year," he said.
Come out and support your boys' basketball team at their next home game after the break on January 10 against Horizon High School at 6:30 in the Eagle Gym.