Broomfield Wrestling Finishes Strong 2019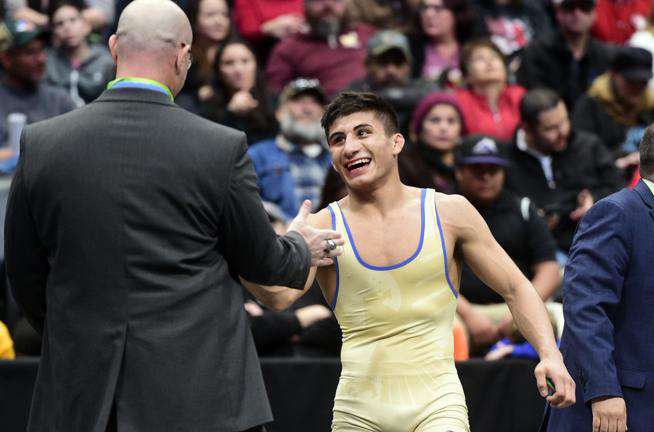 The Broomfield wrestling team finished strong this season, entering the state tournament with seven qualifiers, and leaving with five placers and two finalists, one of which who won his first state title.
Darren Green, a junior, won the 138 pound 4A championship, obtaining the state title that had twice just barely slipped from his grasp. Green's freshman year, he came up short in the state finals earning himself a second place finish, and as a sophomore he placed third.
Green entered the 2019 state tournament as the number one seed with a record of 39-4, having only lost one match in the state of Colorado. "My confidence was pretty high, I knew that I had to get takedowns and I knew there were going to be some good opponents at my weight," he said. "I just knew that I had to stay ready and be focused and wrestle my matches, and if I did that, then I was going to be a state champion."
Green quickly made his way to Saturday night's finals, where he would be pitted against Pueblo East's Aaden Valdez, whom Green had previously beat in the Top of the Rockies semi-finals. "I was confident, but at the same time I knew that he was gonna be coming right after me, but I was ready, too," he said. "He's a great opponent and I give a lot of respect to him but I knew that I had to keep my composure, keep wrestling my match, and I knew I was gonna win."
With thirty seconds left in his championship bout, Green scored the go-ahead takedown to take a 3-1 lead, holding out and winning with a score of 3-2. "It's everything that I've been working for since I was four years old, and now all my hard work paid off," he said. Green looks to defend his title next season as a senior, hoping to become a two-time state champion.
For senior Presley Madril, the state tournament was an emotional one, with it being the last tournament of his high school career, and the end of an era coming to a close. "It felt kinda weird, knowing that it was gonna be my last time, not being able to rep that B on my chest," he said. "A lot of emotions went through that last time getting my hand raised."
Placing second at the regional tournament, Presley entered the state tournament with a record of 24-7. After losing a close quarterfinal match to the eventual state champion, Presley battled back in consolation to earn himself third place. "I was honestly happy that I took third, losing by one point to a three time state champ was really an accomplishment, and I know that I gave him his hardest match of the year," he said. "Most people, after realizing that their dream is crushed, want to give up, and it took a lot to make sure that I ended on a good note. " Presley plans on becoming a coach so that he can give back to the wrestling community and help others get better.
Tyler Carpenter, a junior, finished second in the heavyweight class, making it to the finals with having wrestled only a little over a minute in the tournament, pinning every opponent until the finals. Carpenter suffered a broken ankle six months ago and missed the first few weeks of this season. He quickly made a name for himself in his first state tournament, pinning his first opponent in just six seconds, earning him the seventh fastest pin in Colorado history.
Broomfield wrestling looks to keep its name in the mix in next year's season.
About the Writer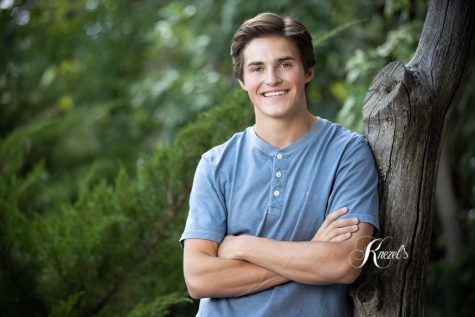 Andy Johnson, Staff Writer
Andy Johnson is a senior and third-year member of The Eagle Way News. He has been a writer and an anchor for the weekly news show for the past two years....