Poms Win Back to Back at State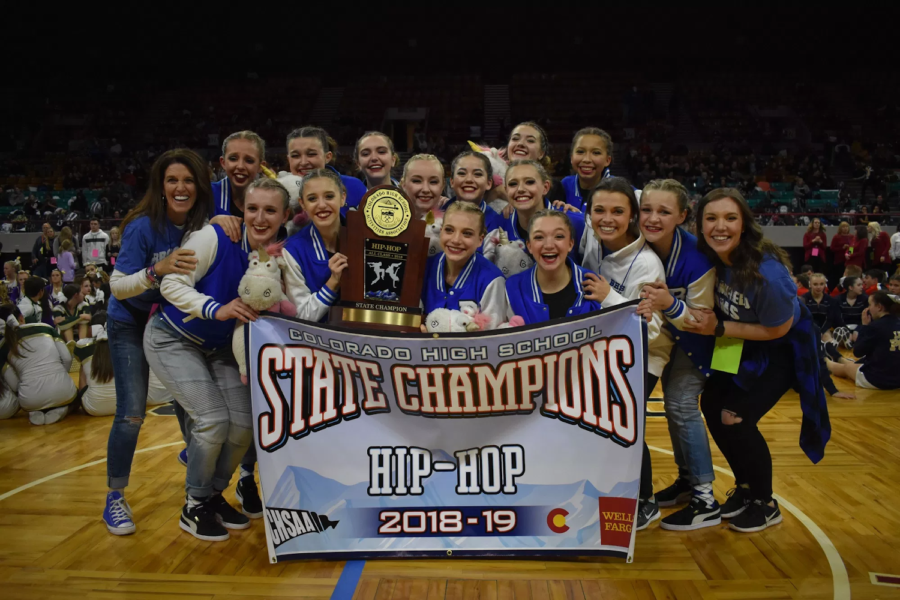 That just happened.
The Varsity Poms won State in the Hip Hop division for the 2nd year in a row. The prelims were said to be their best performance yet, with a score of 85/100, only .3 points behind Monarch, who got first. Their biggest competition, Eaglecrest, landed fifth and failed to make finals.
From there, it was 7.5 hours of waiting and fixing the routine. "The judges said the routine could have been so much better if we centered it, so during our break, we moved our places. We listened to their feedback, we made the changes, and we did better," said Ashley Haman (12). The entire time, the girls were pushing each other and spreading positive vibes.
Finals came, and the girls stepped out onto the floor with their heads bowed, hands cupped, and took a deep breath. The music started, and they were brought to life. The crowd was wild the entire time, screaming and cheering them on. The energy in the arena was strong and competitive.
As soon as the dance finished, the girls embraced and stepped off, waiting for the announcement of when the awards would begin. They went up into the stands and hugged supporters, excited and nervous for what was to come.
When the time came for the winners to be announced, the girls sat together in a circle quietly, holding hands as well as their breath. "Runner up for Hip Hop… the Monarch Coyotes!" the announcer said. This was it.
"The winner for Hip Hop… the Broomfield Eagles!"
The crowd went crazy. The girls jumped up and screamed and cried and celebrated. They took a picture with the trophy and went to embrace their friends and families in the stands. Ana Cole (12) was grabbed for an interview for the news.
The final score was an 87/100, higher than prelims and the year before.
"This is a team that is more deserving of a back to back championship than any other team I have coached," said their coach, Carrie Nitchoff. "They set a goal at the beginning of the year, and they never took their eyes off of that goal."
About the Writer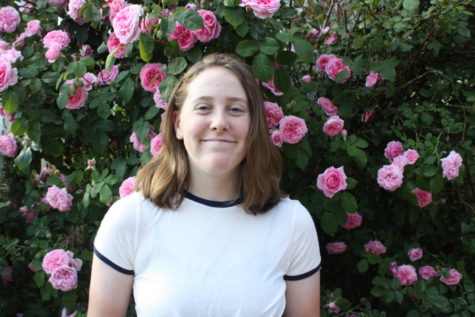 Erin Fuller, Staff Writer
Erin Fuller is a junior and a complete nut. Pursuing her second year of newspaper, she's excited for another opportunity to write about literally anything...