Jami Boyle: Life's a Dance, and You're Always On Your Toes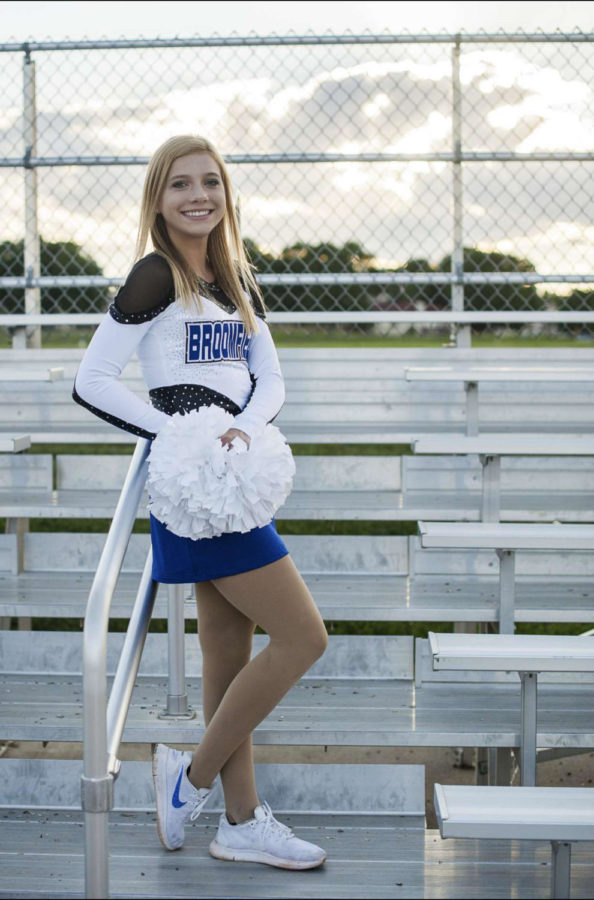 Why simply walk when you can dance? As early as age three, Jami Boyle began showing interest in dance and it soon became a natural talent to her that continued throughout her life, "Ever since I could remember I have been dancing," explained Jami.
Jami Boyle, a senior here at Broomfield High, has been on a roller coaster her whole life. Born and raised in Colorado, Jami grew up with two other siblings, an older brother and a younger sister. Her parents owned a dog breeding business for most of her life and animals soon became important to her. Up until fourth grade, Jami attended private schools, then a charter school for half of fifth grade. It became evident that charter school did not suit Jami well, so she was homeschooled for the other half of fifth grade and all of sixth. Homeschooling worked well at the time because Jami was competitively dancing and had more freedom in her schedule for it.
Jami started dancing on a competitive team at age seven that included many genres like jazz, tap, ballet, hip hop, and lyrical. Aside from dance, Jami partook in gymnastics from age eleven to fourteen and quit dance to focus on the sport. Aside from the several other sports Jami tried and participated in throughout her childhood (softball, volleyball, basketball, and soccer), Jami also found an interest in acting and began taking classes at age eleven to pursue her dream of becoming an actress. She was also on the path of becoming an elite gymnast if she continued to high school. It became evident to Jami that trying to balance acting and a sport that requires a few dozen hours of practice a week wasn't going to work out.
High school was soon approaching and Jami was about to attend a public school full-time. After discovering the high school poms team at a football game her freshman year, she decided to quit gymnastics and tryout for the poms team the following spring. "Broomfield was accepting and welcoming," said Jami, who had felt enthusiastic about trying out for poms. Jami's dancing stunned the coaches and she made varsity. The team turned out to be more than just a high school dance team for Jami, "The poms team welcomed me with open arms from the beginning and have been transformed into my family," said Jami. "I couldn't imagine life without them."
Although Jami has a great outlook on life, she has recognized that no one is perfect. In middle school she experienced a huge shift in herself. She wasn't surrounded by the best influences and it soon reflected on her. Jami struggled with depression and fell into a dark place. Social media negatively affected Jami, planting unhealthy images and and bad thoughts into her head. Feeling alone, she isolated herself from her friends and family which only made things more difficult for herself. For all of middle school through sophomore year, Jami battled with depression. Sophomore year, she was at her lowest point. Her mother heavily encouraged therapy. "It took a look of self reflection," said Jami, but she refused to talk to a professional about her problems.
"Every doctor and therapist says that you cannot get better on your own," Jami said. But she believed she could. Jami began to make progress with her health. Writing and being active both contributed naturally to relieving her stress and making her happy. "I am such a self-motivated person that when I want to achieve something or get something done, I get it done."
It was never easy for Jami; it was a long, slow process. There are still tougher days Jami deals with, but she just tries to note all the good things in her life to appreciate and be thankful for. She said, "Life isn't always happy and perfect. I take life one day at a time and try to find what and who makes me happy and stick with it," and this outlook on life has only helped Jami persevere and grow into the strong and determined individual she is.
So what does Jami do outside of her crazy packed dancing and school life? On rare occasions where Jami finds herself with some free time, she enjoys a few of her hobbies such as: reading, sleeping, cooking, knitting, crocheting, writing, swimming, working out, coloring, and dancing some more. Sophomore year, Jami became a part of Crochet for a Cause. Jami also loves spending time with her friends and family and adores playing with her five dogs and cat.
As a senior here at Broomfield, Jami has had to make some big life decisions for her future. She was recently accepted to college at the University of Nevada, Las Vegas and will be attending in the fall of 2019. Because dance is a huge part of her life, Jami plans to try out for the competitive poms team at her college. To better prepare and improve her dancing, Jami has been doubling up on dance classes. On top of her year-round poms practice at Broomfield, she also drives an hour and a half once a week to Centennial for hip hop classes and participates in a leaps and turns class in Lafayette. "Just picturing myself where I want to be and accomplishing what I want to accomplish keeps me motivated," said Jami, "I push to better myself everyday."
A majority of Jami's motivation comes from her parents, who are her biggest supporters. Jami said, "[They] have always supported me with anything that I do, and push me to be my best." Through every dance and gymnastics competition, tryout, and meeting and every acting class, Jami's mother has always been there. With every decision Jami makes, both her parents are right by her side. "I am big dreamer and my mother and father have always told me to follow my dreams," said Jami. "They have a big impact on why I am so motivated to do what I love and always be the best that I can be."
Jami has a lot to look forward to in her future. Everything she has been through has shaped her into the driving human she is, and prepared her for the challenges and opportunities she will encounter.
About the Writer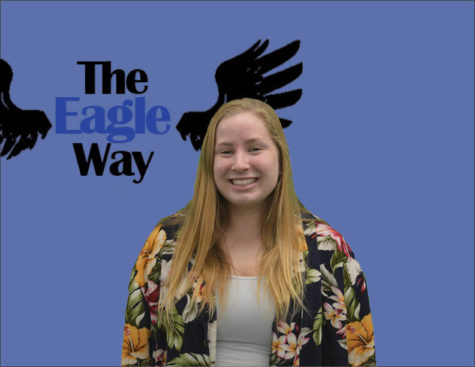 Sidney Poulsen, Staff Writer
As a senior at Broomfield High, Sidney is quite active in several parts of the school. She has been on Broomfield women's gymnastics team for three, going...