Love Notes
Challenge: Love some people!
Hang on for a minute...we're trying to find some more stories you might like.
Last week, I decided to do a challenge: text two friends a day telling them why I love them and texting myself one thing that I love about myself. Seems pretty easy, right? Choose ten friends, write a paragraph about how much you appreciate them, then say how much you love yourself. It's not as simple as you would think.
I'm a very indecisive person, and I knew I couldn't just choose ten of my friends. I could go through my entire contact list and write essays about every single one. In the end, I chose some of my soccer friends, some of my theatre friends, and my senior friends from last year. Everyday, I churned out a paragraph of what I admire most about them. Then, I texted it to them and awaited their response, if they chose to do so. When some did respond, it felt really good to get appreciation back, but telling them in the first place felt better. I'm a lover, and I rarely find fault in people, so taking the time to point out all the things I love about someone was easy and rewarding.
The hard part was finding what I love about myself. I like myself, and I know I'm a good person with unique and powerful traits. I admire my humor and how I can always make people laugh no matter the situation. My love for small things, like inside jokes, is special and I treasure it greatly. I'm open minded to anyone or anything, even if their reputation is degraded by others. Sometimes people need quiet and someone who will listen to them, which I think I do well. My willingness to help others out of a funk is something I truly love, because I would rather me be the one going through something painful than anyone else, regardless of who they are. These traits were somewhat hard to dig out and place in words because (same as my birthday article https://onlyoneagleway.com/5540/showcase/hidden-celebration/) it feels self-centered.
This truly was a challenge for myself. It felt amazing to do though, because I knew I was making people's day brighter. Try this challenge out! Spread the love!

About the Writer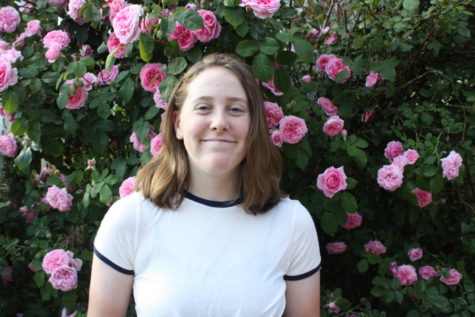 Erin Fuller, Staff Writer
Erin Fuller is a junior and a complete nut. Pursuing her second year of newspaper, she's excited for another opportunity to write about literally anything...