Flu Season is Upon Us
How to prevent getting sick this flu season: Tips and tricks from our very own School nurse, Mrs. Preston
Hang on for a minute...we're trying to find some more stories you might like.
Eat Good Foods
"Try to eat a healthy diet so make sure your getting your fruits and vegetables in and believe it or not it really helps. If you stay healthy, your immune system is stronger. If you eat junk, like fast food, soda all the time, and if your eating crappy and your immune system is not great, you're gonna be more susceptible to get things."
Wash Your Hands
"I know that sounds silly but the biggest thing is wash your hands. Washing hands is a biggy, all the time, after you sneeze, after you cough. The other big one is if you cough or sneeze, do it in your shirt."
Get a flu shot
This is the best way to prevent the flu and teachers are even doing it! Mrs. Preston says "The district offers flu shots for staff, at no cost, Broomfield High is so far away from the main district offices so they have to drive there and a lot of times that's hard because the flu clinics are open during the school day or after school so it's sometimes hard to get there. There was actually a pharmacy student from one of the local pharmacies that contacted Mrs. Ramsey and wanted to know if they wanted to offer flu shots here for staff so Mrs. Ramsey sent them my way and I got permission from the district to do it and so we did do it. We did do a flu shot clinic here and we did have a good number come."
If you end up getting sick here are a couple of tips of what you should do:
If you have a fever: "The high fevers will make you feel really dehydrated so you have to try and drink even when you don't feel good. Get fever down with tylenol and ibuprofen and cool baths."
If you're sick at school: Mrs. Preston says "I would obviously send them home and then we sort of disinfect after they leave. We'll wipe down everything with clorox wipes for the next people in the health room." If you feel sick: Mrs. Preston says "I would recommend that you would go home, sleep, rest, drink, if your fever got too high, go to the doctor."

About the Writer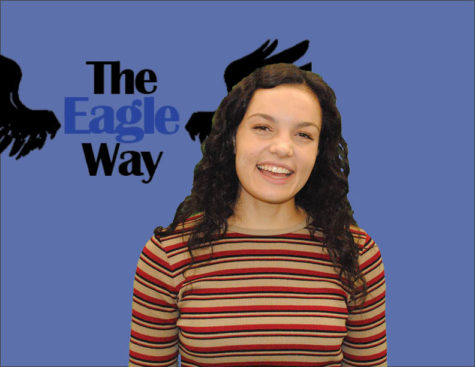 Hannah Belmont, Staff Writer
Hannah Belmont is currently a senior and this is her second year of newspaper. Hannah is involved in National Honor Society, Blue Crew, Circle of Friends...