Best-Selling Author Visits BHS
Ellen Hopkins speaks to students about her career as an author and her writing process.
Hang on for a minute...we're trying to find some more stories you might like.
Broomfield was payed a special visit by the well-published author Ellen Hopkins to discuss her recently-released book People Kill People.
During 7th period on Wednesday, fans of the author as well as aspiring writers gathered into Mr. Davidson and Ms. Watson's classroom to discuss the New York Times bestselling author's approach to writing, as well as her inspiration for her novels such as Crank.
Hopkins is known for approaching risky subjects in her works, as many deal with drug abuse and mental disorders. Her new book, People Kill People, focuses on today's issues with gun violence—particularly with the concern of white supremacy.
However, Hopkins is not afraid to promote a deeper understanding of these matters, stating, "Every experience you have, every person you meet will broaden your perspective… it's ignorance that gets kids in trouble these days."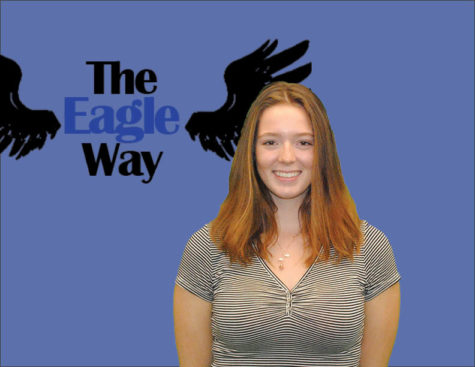 Jenna Burgesser, Editor-in-Chief
Jenna Burgesser is a senior at BHS. She is involved with the school, participating in activities such as basketball, NHS, Blue Crew, and Unified Basketball....