Swanker Beats the Heat
Sydney Swanker on the girls varsity cross country meet last weekend.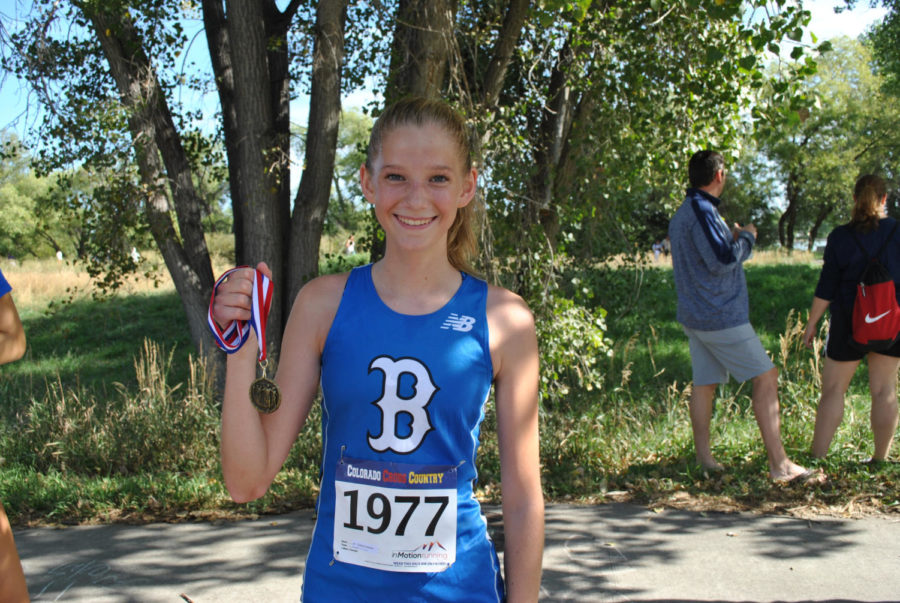 Sydney Swanker won the Girl's Varsity Cross Country 5k Race at the Centaurus, Waneka Lake meet on Saturday morning with an astonishing time of 19:14. Crossing the finish line 7 seconds ahead of the runner-up, she was determined to bring home a win for Broomfield.
In an interview just minutes after her incredible finish, Swanker was fully recovered and beaming. She said winning the race felt "great," and the course was "pretty easy, compared to other courses."
Despite the glaring sun and 80 degree weather, she still managed to finish before the wave of the other 190 varsity girls and take the win. One could say she beat the heat.
Swanker wasn't our only varsity girl to come in hot; Sierra Parks (grade 9), Allison Leister (grade 10), and Lauren Felknor (grade 11) all finished in the top 30 with times under 20:00. Even Coach Hazzard, who is known for having extremely high expectations for all of his athletes, admitted he was "impressed with how the girls varsity came out of the gates."
The energy and excitement was overtly present in the air. Coach Hazzard said he had "lost his voice from yelling" not even halfway through the meet.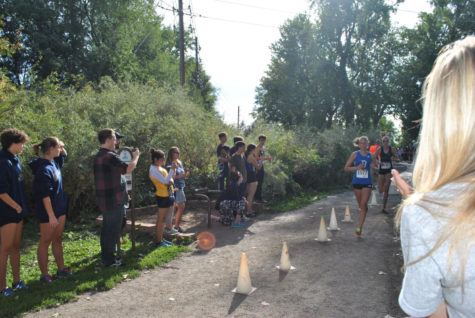 The girls varsity team as a whole ranked 3rd overall out of 26 teams; the boys varsity came in 10th overall out of 29; JV girls came in 9th out of 22; JV boys came in 7th out of 20; the open boys "C-Team" were 7th out of 16; and our open girls were 9th out of 12.
Overall, it was a good start to the season. As Hazzard said, "cross country is very progressive…all the athletes will get better by the end of the year."  
About the Writer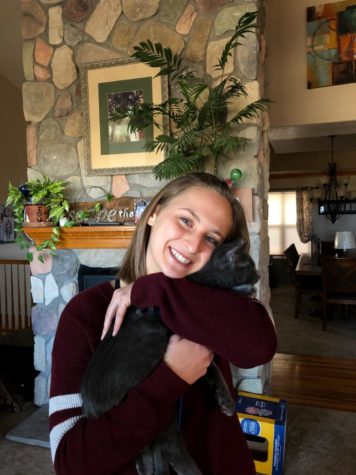 Bailey Dubs, Staff Writer & Video Editor
Bailey is a senior at Broomfield. This is her second year in Newspaper, and she is excited to film and edit the weekly news videos and write for the school...