Lierz Takes Home Two Titles
Broomfield Sophomore, Harrison Lierz, Collects Titles at the Colorado State Meet.
Hang on for a minute...we're trying to find some more stories you might like.
This past weekend, May 18th and 19th, the Broomfield boys swim team competed at the state tournament at the VMAC Aquatics Center. Harrison Lierz, a sophomore, won the state titles for the the 200-meter freestyle and the 500-meter freestyle. Lierz's time in the 200-meter was 2:19.12 (a new school record), and his time in the 500-meter freestyle was 4:34.18. Both of his times are automatic All-American times.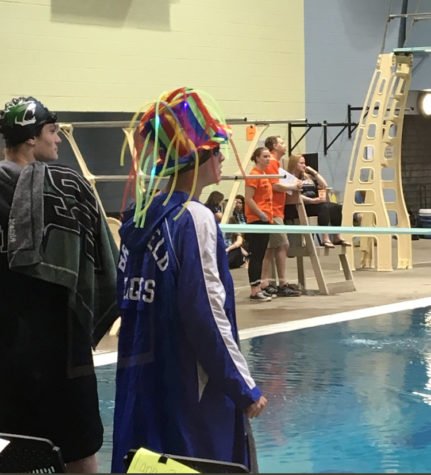 "It was an amazing feeling… everyone there supporting me felt amazing. All the pictures of everyone's facial expressions after was really funny."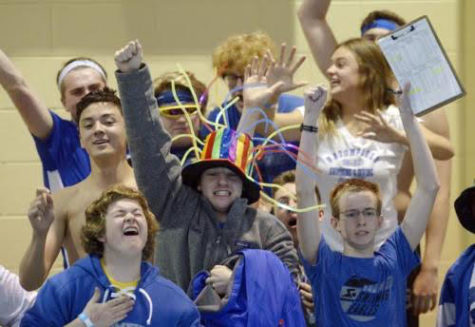 On the first day of the tournament, Lierz had competed well enough to qualify for the finals, but not as well as he had expected. His superstition was in his swim caps. During his Friday races, he wore his traditional cap that had "Lierz" written across the sides. Although he qualified, he was disappointed with his times. During his Saturday races, he wore his "good luck" cap that read his nickname that the team had given him: "Deadweight." He then won two state titles with his lucky cap.
"I got the nickname last year and we got to put nicknames on our caps this year," Lierz explained. "Ever since the beginning I've worn it. At state, I didn't wear it for pre-lims and didn't do well. I wore it for finals and did well. It's my lucky charm now."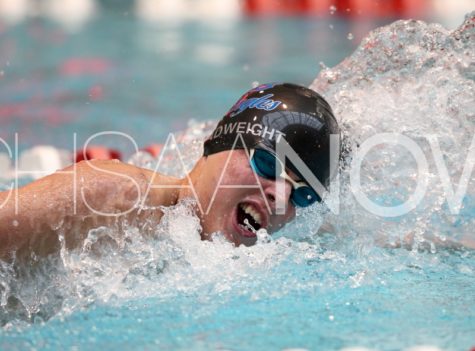 Photo courtesy of CHSAA NOW