The Door of Debt
Hang on for a minute...we're trying to find some more stories you might like.
Parents want their children to succeed in life: go to college, have a great career, or even support a family. However, with the increase costs for tuition in schooling, it will be hard to do that. After high school, about 69.7 percent (from data collected in 2016) of highschool graduates, go to college. The main reason is the cost of tuition. We encourage our youth to go to college, but what we fail to tell them is they will be walking through a door of debt. Depending on the school, college can range from $25,000 to $60,000 a year. With the increase of tuition every year, students will be better off on their feet if they don't attend college. Students who go to college will typically make more money depending on their careers, but will be walking out of college with piles of debt. In today's society, we are encouraged to do great things, but it's hard when all we can worry about is student debt and the endless piles of bills.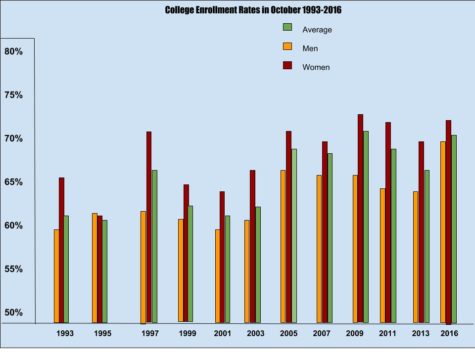 College tuition rises at an average of 3.2 percent per year. It is also said that private college tuition is rising faster than inflation. Private colleges increase of tuition can range from 4 percent to 5 percent.
Bernie Sanders, since the election, has been trying to decrease the cost of college tuition in order for college to be affordable without having too much debt to deal with. He's been trying pass his bill, The College for All Act, which is used to put an end to tuition and all fees at four-year public colleges and universities for families that make up to $125,000 a year and to make all community college free no matter how much a family makes.
For your information, countries such as Germany offer free tuition. They have free tuition regardless of your financial situation. Everyone has the opportunity for free tuition. There are some restrictions, of course. Some countries only allow the citizens from their country to have free tuition, but for Germany and many others, increase their income tax. With the increase of income tax, Germany is (based on data from 2016) at the top of the charts for their tax wedge percentage. Tax wedge percentage is the dollar measure of the income tax rate. Germany's percentage is about 49 percent. Germany also offers this free tuition to foreign students, unlike some other countries such as Poland or Spain. Countries such as Greece, Czech Republic, and Norway that also offer foreign students free tuition require the students to speak their language or caution students of the high cost of living depending on the area.
What everyone wants is free tuition or even a cut on tuition costs. College is continuing to increase every year and is becoming more difficult to pay. With Bernie's bill trying to be passed, it can be the solution to many peoples' problems with college debt. The best solution now is to put money away and save as much as you can to avoid long term debt.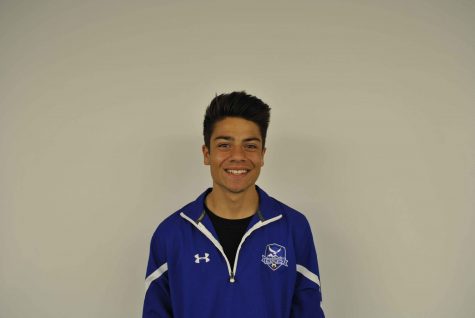 Tino Martinez, Staff Writer
Tino Martinez lives in Broomfield, Colorado. He's a seventeen-year-old senior. He loves to play soccer and run track. He's been to state for both sports....