Broomfield Shootout Track Meet
Hang on for a minute...we're trying to find some more stories you might like.
On March 24th our track and field eagles will take on some of the hardest schools in one of the largest meets of the year with a total of 42 teams competing. The Broomfield Shootout is a meet in which 15 to 20 percent of the athletes who participate qualify for state later on in the season.
Therefore, this will be one of the hardest meets Broomfield High School athletes will  compete in this season. "With this meet, it is going to be wide open. There's a lot of really good talent here so it could be anyone who is going to be our toughest competitor," said head track coach Craig Boccard.
He also believes that there will be a lot of people who have a great chance of standing out from the girls 800 meter distance team, Michael Mooney competing in boy's distance, and a couple relays that are currently training to make an impact at Saturday's meet.
Huge meet, huge expectations. Nerves will likely come into play for those hoping to qualify for the state meet. Tino Martinez, a sprinter, does not feel nervous because he is confident in himself and in his possible relay team.  "I am actually ready for the meet. Not exactly nervous. I do feel like we will be prepared, but to be honest as a team we are still trying to figure things out. There's a lot of new people this year with a lot of potential. So I wouldn't say we are 100 percent ready right now, but we will be as prepared as we can get for every meet and to give it our all."
Though this is one of many meets to come this season, the track and field eagles hope to do well in every showing to send some athletes to state and hopefully bring back some shiny gold medals and a trophy for Broomfield High school.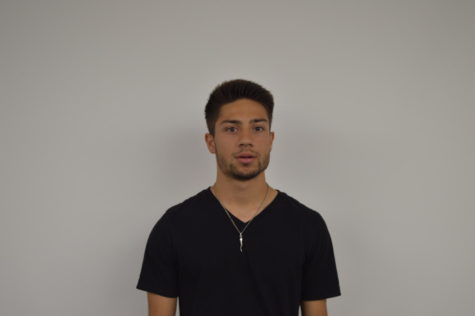 Gianni Martinez, Staff Writer
Gianni Martinez is currently a senior. He is one of five captains of the varsity soccer team. He has won a state championship with the boys soccer team...