Is it Worth it?
Hang on for a minute...we're trying to find some more stories you might like.
$2,500. The amount it required for Boulder Valley Schools to install a new audio enhancement system into every single classroom, not just in Broomfield, but for the entire district. The question is, was it worth it?
Shortly after winter break, students and staff at were notified that the new network consisting of two microphones, additional speakers, and an updated control panel, was to be installed within the coming weeks. After the news permeated the hallways, debates about whether or not the district is spending quickly became a new topic within classrooms.
The money comes from a grant the district received in recent years. Broomfield has already seen major improvements, both cosmetically and functionally, to the building including a new field house, roofing, shot put and discus rings, tennis courts, extensive interior renovations in the older part of the building, and more. The various improvements have been widely accepted amongst faculty, students, athletes, and coaches, and many Eagles see these changes as a step forward toward more modern schooling. However, many feel that with the most recent installment, money that could have gone toward program funding or various other causes, has been wasted on an unnecessary and expensive program.
In an average classroom at Broomfield High School, students sit no more than 5 meters from where teachers lecture. While sometimes it can prove to be difficult to make out what they are saying, students typically have no trouble listening to what their teacher has to say. With the intention of making it easier for students to learn, BVSD accepted this new system, hoping to see real progress for those who struggle to listen. In an interview with Bill W. Tindall (see full article here), the executive director of informations systems for Florida schools says that "about 80 percent of users that feel that this is a very worthwhile investment." Scientists explain that the improvement of learning ability correlate with the "signal-to-noise-ratio." The signal being the teacher's voice, and noise being everything else .. When microphones are installed, the level of decibels reach near perfect quantities that maximize a student's focus.
While science and reasoning tell us that these amplifiers do nothing but accelerate the learning of students, it is interesting and insightful to see the personal views of those whom this controversy affect directly. In the halls, rumors and descriptions of the new systems are joined with laughter, as the thought of certain teachers with a projected voice seems useless and even scary. Some have noticed little difference between the previous ways and the $2,500 installment, "I don't like it, I think you can hear either way with or without it," says freshman Dani Harsanyi. Not only have the students voiced their opinions, but faculty as well. Science teacher Kathryn Aydt says that "in a small classroom like the ones at Broomfield, this is wasted money. This is the biggest waste of taxpayer money and the biggest mis-spent money that this district has engaged in in quite a while, and I find that the money could have been spent elsewhere much more wisley." On the other hand, Spanish teacher Lena Carroll takes comfort in the new system, "I personally really like it and I enjoy that I don't have to talk as loud and that what is being said is heard equally throughout the room. I also appreciate that with the installation of the system, we get more speakers so we don't have to depend on the front speakers and it's more equalized." While the polarity of the controversy has yet to slow down, the only way to see the full effects of the new system is by giving it a chance and seeing how it improves the learning of students throughout the district.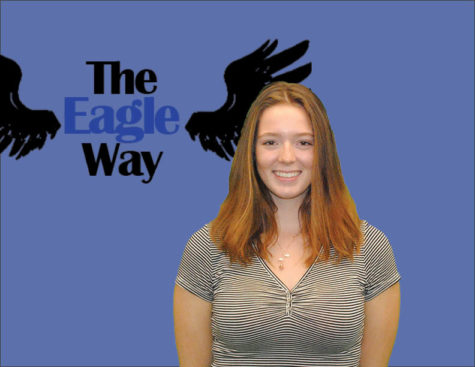 Jenna Burgesser, Editor-in-Chief
Jenna Burgesser is a senior at BHS. She is involved with the school, participating in activities such as basketball, NHS, Blue Crew, and Unified Basketball....