The Good that Comes from the Unexpected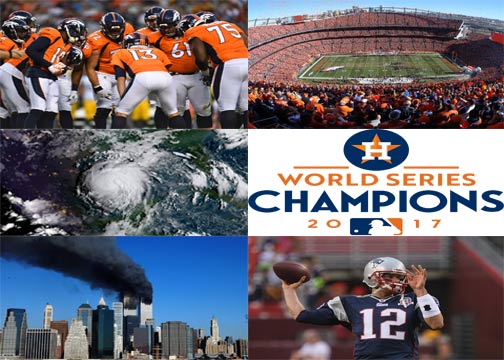 Hang on for a minute...we're trying to find some more stories you might like.
Unexpected events happen in our lives every day. From things as simple as your hometown team taking a trip to loserville, to hurricanes and terrorist attacks taking the lives of our loved ones and destroying the cities we live in.
Houston Strong. Winning didn't just brighten the spirits of the baseball team, but also the fans and the people of Houston. Houston had gone through a tremendous hurricane with winds up to 115-130 mph. The World Series wasn't just an ordinary championship. It was a championship to raise the spirits of each Houston citizen after all they had been through from the disaster that shook their city to its core.
In some ways, September 11, 2001 was a tragic day not only for the city of New York, but for the whole United States. Terrorists from the group of al-Qaeda took control of four planes and used them for suicide attacks against the United States. Two planes crash into the World Trade Center, the third plane hit the Pentagon, and the last plane crashed in a field in Pennsylvania. Many people were shocked when they saw two planes crash into the Twin Towers and when people turned on the TV, hoping to see the weather report, but instead found a devastating act occurring right front of their eyes.
Then came February 3, 2002. The Patriots had won their first Super Bowl against the heavily favored team, the Rams. The Patriots were the underdogs and everyone had their bets on the Rams to win it, but the result of the game was not what people were anticipating. With the terrorist attacks on 9/11, the stadium was heavily packed with security. A tribute to those who were lost on that unforgettable day was held during halftime with an emotional U2 performance that included a display of every life lost in the attacks.
Both teams weren't just playing for the win but for the representation of what makes our country so great. When the Patriots won, many souls were lifted and smiles were put on the faces of many people around the country. A Super Bowl with an upset like this during a fragile time was a great way to distract the people of the United States from the disastrous day that had occurred.
Interesting, could there have been a more well-suited mascot to have won that Super Bowl when our country was hurting? The Patriots.
Despite world disasters and tragic events, players on major sports teams come and go, but cities gather behind their sports organizations, creating a sense of unity and hope. The Denver Broncos of 2017 aren't at their prime. Many say they are the worst Broncos team of all time. They've certainly had an embarrassing losing streak, and didn't even make the playoffs. However, the fans of the Denver Broncos don't mind (to a certain extent anyway).
At every game in the Sports Authority Stadium, seats are filled with fans with high hopes for their city's team to finally win. All around, fans hear, "the Broncos suck. They will lose again for sure," but that doesn't stop their steadfast loyalty for their favorite team. Big football parties are still organized among family members, tailgates still roar through the stadium parking lot, and guys and gals still show up at Wingstop to socialize and cheer for their hometown team. Hope and camaraderie unite Denver around the Broncos.
People's lives around the world are mysteries. Most know what their plan is for their day, but there are unexpected events that can occur—some good and some bad. My point is that there are good and bad things that happen in our lives and in our world, but for every bad event there is always good that comes along with it: the Broncos losing, but still having major support from the fans; the hurricane in Houston and Houston winning the World Series; and 9/11 and the Patriots winning the Super Bowl.
Don't get me wrong. Clearly, I'd prefer peace and safety than a winning sports team, but it is powerful to see how communities and even a country can unite around something, something as trivial as a sports team, in a time of need.
We may not ask for terrible events that happen, but it's not what happens that matters, it's how we deal with them that does. People unite to overcome obstacles to be able to take a negative and turn it into a positive. With all that we have been through and that our country has been through, we found ways to overcome these obstacles to bring some joy to our lives, whether it's winning a World Series or a Super Bowl or even rooting for the team that's in last place.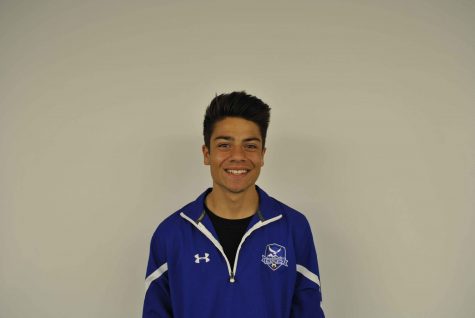 Tino Martinez, Staff Writer
Tino Martinez lives in Broomfield, Colorado. He's a seventeen-year-old senior. He loves to play soccer and run track. He's been to state for both sports....