Haunted Houses: False Advertisements
Hang on for a minute...we're trying to find some more stories you might like.
I love to be scared. Well, sometimes. But when it comes to Halloween I applaud whoever can be the scariest. Over the last few years I've been trying to see which haunted houses are the scariest for me. So far, nothing. What gets me is when haunted houses claim that they're the "Number One Haunted House in America," or, as seen for 13th Floors, "Denver's Legendary Haunted House," but really they aren't. Why the fake advertisements? You pay anywhere from twenty to forty dollars to wait for three hours to get into a haunted house that lasts for twenty minutes and isn't scary in the slightest. Sure I'll get scared here and there because something unexpected comes jumping out with an obnoxious laugh while holding a hammer bigger than my body, but most of the time it's the same thing: someone jumps out and screams, or someone touches you, or even follows you for five minutes. This year I plan to go to more haunted houses to see if I can find that thrill, that nervousness inside me, that sinking feeling in my chest when something unexpected appears.
I plan to go check out The Asylum, "Denver's Favorite Haunted House." If there's a haunted house that has grabbed my attention, it's The Asylum. I hope to see that the haunted house lives up to its advertisements. I'm tired of wasting time and money on false advertisements and not experiencing the best haunted house.
The Walking Dead, a show that I'm obsessed with, is a show that explores new ideas and experiences, highlighting what it would be like if zombies were a real thing. Sometimes, I wish all haunted houses used The Walking Dead as inspiration for themselves. The Walking Dead spends days upon days making sure the zombies look realistic to give the viewers the real thrill of the show– that's what these haunted houses need to do. When I watch the trailers for a sneak-peak of haunted houses, they spend time and effort to make the zombies realistic, but when I go to experience it they either have some basic makeup or a plain old mask they probably got at Spirit Halloween. I do admit that it's still exciting to be with friends when trying out a haunted house and to maintain having fun the whole night.
Although it may not be worth the wait sometimes, haunted houses still try their best to keep you in the spirit by having some scary guys creep around you while waiting in the line. Hopefully in the upcoming years the haunted houses take some time to try and figure out new and ways to help make the haunted houses better. It would be nice to see a change for once to try and experience what real zombies and other insane creatures or figures are like just how The Walking Dead does for their viewers.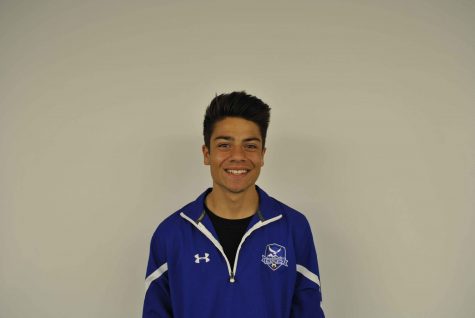 Tino Martinez, Staff Writer
Tino Martinez lives in Broomfield, Colorado. He's a seventeen-year-old senior. He loves to play soccer and run track. He's been to state for both sports....