Athlete Of The Week: the Holbrook sisters
Hang on for a minute...we're trying to find some more stories you might like.
This week's athlete of the week is the sister-duo of gymnasts: the Holbrook sisters. Abby Holbrook (10) and Sarah Holbrook (12) both compete for the BHS gymnastics team and are both key parts to the Eagles success this year.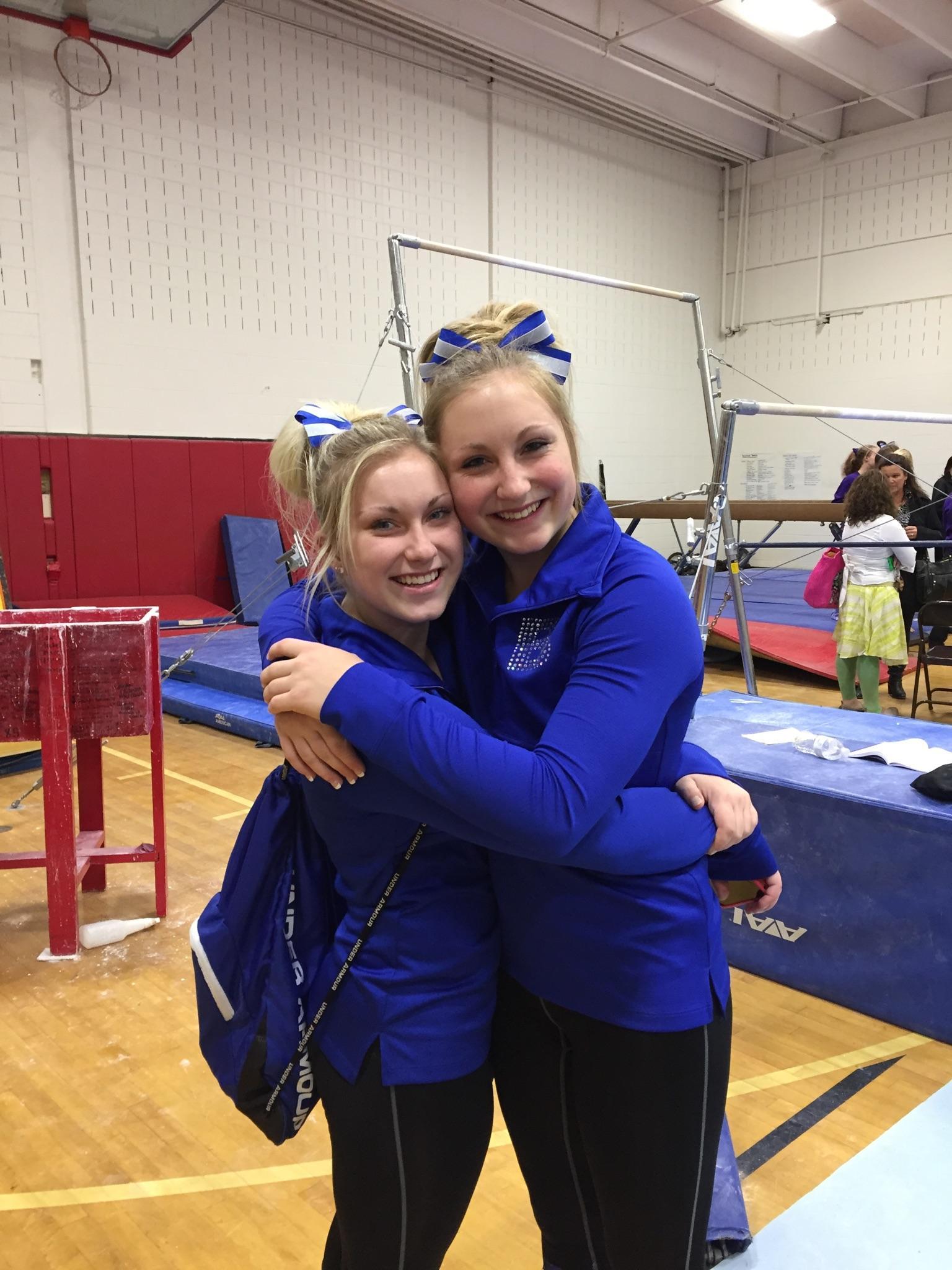 "There's a personal connection, and to have a close friend on the team with me is special," Abby said. The two sisters have competed on the same team for two years and have attended the same gym for ten years. Last year, that was discontinued as Abby sat her freshman season out due to hip surgery. Back this year, Sarah is glad for her sister's return: "[This is my] last year, and I have not competed with her in two years, so it was special to compete with my sister again."
The sisters are simultaneously competing with each other and against each other. In their previous duel, in which the team won with a score of 182.6, Sarah placed 3rd on floor, 1st on vault, and 1st overall. Abby placed 1st on bars in front of her sister and finished behind her sister for second place on beams.
When asked if there is a personal competition between the two, Sarah said she surprisingly has not felt one this year. "I want her to win since it's her last year, but I want to win at the same time," said Abby. Although her own performance is important to her, Sarah hopes for the best for her sister: "[I feel] more nervous for her than I do for myself." The two have been dominating the gym this year and often come behind or infront of one another, but they agreed that they do not mind placing by each other and they think it is rather cool.  
Abby looks to the future as she enquires about colleges for gymnastics, and, although Sarah very well could compete in college, she will not be doing gymnastics in college as she deals with back pain.
The sisterly duo and the Eagles gymnastics team look to continue to rock the gym in upcoming regional and state competitions. The sisters will give it their all for the team and support each other, but the competitive nature is always prevalent. Sarah joked with Abby, "Don't win beams, and we won't have a problem…" While some family feuds might not flow smoothly, this sibling rivalry evidently scores a perfect 10.