Good Cause. Good Cookies.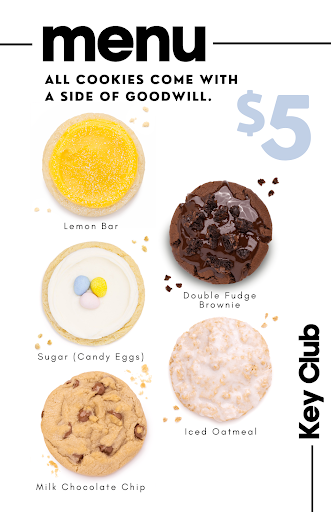 This Friday, April 7th, Key Club is raising money for the National Brain Tumor Society. In order to raise money for this cause, they will be selling Crumbl cookies in room 926 for $5 a cookie. Until supplies run out, you can find Miss Cohara to purchase a cookie.
The menu consists of Lemon Bar, Double Fudge Brownie, Sugar (Candy Eggs), Iced Oatmeal, and Milk Chocolate Chip this week.
More About the Cause…
After having major success in Key Club's last cookie day by raising $400 in just three hours, Key Club was able to send support to victims of a devastating Earthquake. This time they've decided to pick another important cause to fundraise for The National Brain Tumor Society. But this time they're selling double the cookies!
Raising money for this cause holds a special place in Miss Cohara's heart after losing her sister from glioblastoma a year and a half ago. "Key Club is always supportive," Cohara said while explaining the reasoning behind picking this cause.
The National Brain Tumor Society funds research to provide better treatment for those with brain tumors. "In recent years, life expectancy has not gotten much better for people with brain tumors. Other cancers have had research and really great advances have been made, but brain tumor research has been limited and it's heartbreaking," Cohara said. With more funding, more research is being done to provide treatment and hopefully cures for this devastating disease.
Some Goodwill and Sweet Treats
"It's a good deal. Crumbl cookies are delicious, and it's for a very important cause. Every dollar really does count when you're funding research," Cohara said. All students and teachers can support this important cause by purchasing cookies on Friday. Make sure to get them before they're gone and support a good cause while you're at it!