Style Inspires Confidence
Many students have an interest in fashion that doesn't often get talked about. Unique clothes can be seen everywhere in the hallways, classrooms, and parking lots.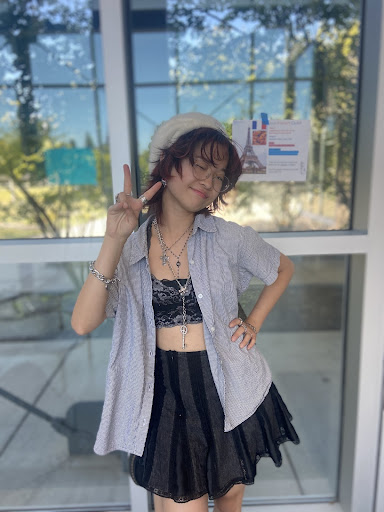 Leila Carlisle ('23), a student who has unique clothing and outfits, shared her opinions on her own fashion and fashion in the world. "I always kind of felt like the weird kid until I started putting random clothes together and I just kind of thought it was cool," said Carlisle.
Along with finding herself and her personality, Carlisle used fashion to become more confident.
Carlisle, like many others, uses fashion and clothes as a way to feel more comfortable. She said, "It was just so much easier to be more comfortable in my own body with clothes I was interested in, rather than things that flattered me."
Fashion at our school is also influenced by fashion in the world, and especially by high fashion designers. Carlisle has loved watching the New York Fashion Week, which showcases many designers' spring collections.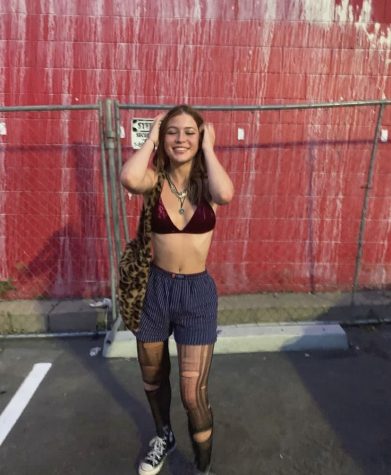 New York Fashion Week began as "Press Week" and was created by Eleanor Lambert in 1943 to showcase designers' collections for the upcoming fashion season. Since then, it has evolved into a five-day, world-known event, which Carlisle explained is one of the reasons she dresses the way she does now.
The week has impacted many people's fashion all over the world for many years, and has affected Carlisle's clothing because of the show's 90's aesthetic. NYFW started getting popular during the 1990s and early 2000s, so the show is derived from that time period.
"I'm super into decades, so 2000s and stuff is very me," said Carlisle. She explained that the clothing spotlighted during the week introduced older styles that weren't currently trending.
Like Carlisle, another student has an individual fashion sense.
Rui Gao ('23) is well known around the school for her fashion, and she also has over 300 thousand followers on Instagram where she shows off her unique outfits.
Growing up, Gao watched lots of anime and said that "Magical Girl" was her favorite. "I really love the artwork. The way the clothes are drawn brings tears to my eyes," said Gao.
Magical Girl is a subgenre of Japanese fantasy that began in the 1980s. Gao said that a lot of her outfits are versions of those that were seen on the show.
When she is dressed up, she feels more like herself. Gao explained, "I just feel like I'm more fun to be around when I'm wearing something that's fun."
Like Carlisle, Gao also feels more confident in herself when she is wearing her own style. This personalized style leads to increased confidence.
Carlisle, Gao, and other students use school to showcase their love for fashion and the outfits they put together, and they feel it's an outlet to express themselves.