SOS Doesn't Always Mean "Save Our Souls"
When most people think of SOS, they think of morse code and Save Our Souls. But if SOS does not mean "Save Our Souls," then what does it mean?
Sources of Strength (SOS) is a nationwide movement (that, as of 2020, has reached over 15 states and numerous other communities) in schools (both middle and high) that intends to spread hope, help, and strength. Rather than focus on sad stories or stories of trauma (Save our Souls), the group educates students in positive ways, teaching them how to grow their strengths.
Sources of Strength is now being seen as a great program to have in schools. Being proactive and educating about protective factors can help normalize talking about mental health, which in turn, can encourage kids to be mindful of their mental health, and reach out when they need help.
"The changes I hope it'll make is just normalizing talking about mental health. I think as a whole we're getting better at it, but it still needs some work. Accepting that people have different issues is a step that I hope will strengthen protective factors for students," said Nurse Kelli Preston, the main coordinator of BHS's group.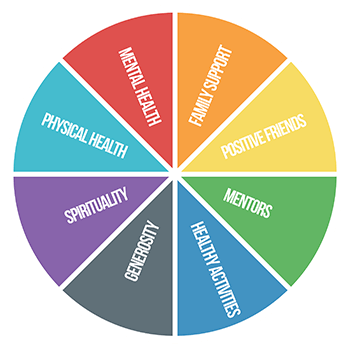 The peer leaders in Sources of Strength are not peer counselors, they are messengers and agents of positive change in our schools and communities. As of right now, there are 10 peer leaders in the group here at Broomfield High. They were all nominated by trusted adults as students that can make a positive impact at our school and community.
Preston is excited to see what the peer leaders will do to improve the community this year. "I feel really optimistic about this year. I think I've got, well no, it's not my group. It's their group. I think they are a really strong group this year, they all really do participate. I've already seen a lot of good that they've done, and hopefully soon, so will the rest of the community," she said.
If you would like to join, please feel free to contact Nurse Kelli at [email protected], Dr. Hess at [email protected] (the other coordinator of SOS), or one of the peer leaders (listed in the caption for the picture) directly for more information about joining and meeting times.
Sources Of Strength is a fast spreading movement that advocates for and encourages positive support of students' mental health.