NaNoWriMo? What'd you say?
National Novel Writing Month will be here soon, and Ms. Christopher is ready to help you write your novel.
Beth Christopher (Ms.Christopher) is an ELA teacher here at Broomfield High School. Along with teaching, she has been working on writing her own novel, and she is the facilitator for the NaNoWriMo club.
NaNoWriMo is a nationally recognized creative writing program that stands for National Novel Writing Month.
Ms. Christopher runs this program alongside two student co-chairs. One co-chair is Sabrina Bogoger ('24) and the other is Tashi Garrett ('23).
"I'm always a tiny bit surprised when students are interested because, let's be honest, a lot of people would rather have their teeth pulled out of their head than write a novel in a month. So, when students express interest in doing this thing, it's thrilling because I know that they will surprise themselves about how their creative minds work and the stories that will pour forth."
Our school's NaNoWriMo club begins meeting in October, going over the basics needed to write a novel. In November, which is the official novel writing month, the club continues to meet once a week.
The basic idea is that the writer has a set amount of words they try to write each day, and each week when the club meets. The members will discuss how their novels are going and other skills to use when continuing to write.
"When we write regularly, our creative process really grows and it's so fun to see what magically seems to pour out on the page," said Ms. Christopher. "I love seeing writers discover how creative they are as well as the sense of accomplishment and pride when they've written a book."
Ms. Christopher has been working on her own novel for quite some time, and is almost ready to find it a home with a publisher. She also, of course, writes novels during NaNoWriMo.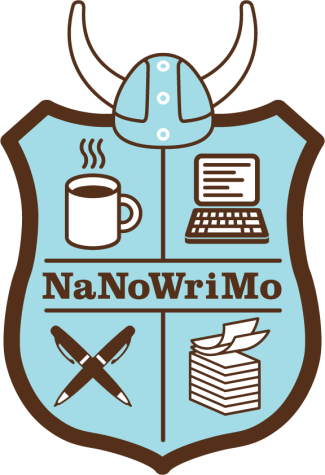 She believes that even though the novels are not going to be perfect, as they were written in a month, they are still such an accomplishment and a good starting point for future authors or just people who like to write. Ms. Christopher encourages students to go for it, even if they are not entirely sure.
"For people who are on the fence, I would recommend giving it a try, as we're all about fun, shutting off that pesky internal editor and letting our creativity flow."
You can reach out [email protected] for more information; she is always happy to have students interested in participating.