Broomfield's Thoughts on the Passing of Queen Elizabeth II
How is the death of the Queen impacting high school students on the other side of the globe?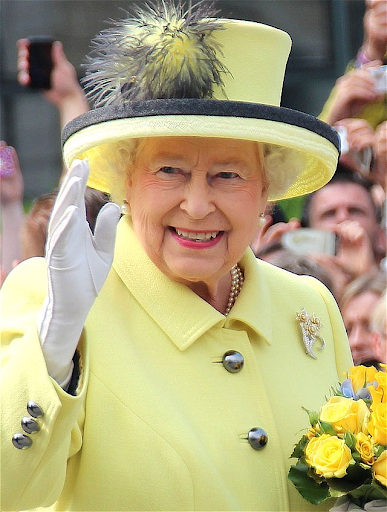 Prominent people around the world are offering their condolences to the royal family including Justin Trudeau, the prime minister of Canada. The news of the queen's death has spread to the ears of just about everyone on the planet. Within minutes of the Buckingham Palace statement announcing the queen's death, Seniors at Broomfield flooded into the school through the 500 hall doors after 1st lunch. Almost every single one of them was talking with their friends about the recent news. Charley Pitrat ('23) said, "She's supposed to be immortal!" Bee Drew ('23) said "We all die at one point. At least we outlived the queen."
BHS students seem to either find the passing of the monarch to be comical or a serious situation. Asher Mariotti ('26) said, "I think she should have lived another 10 years. The monarchy is going to fall apart because nobody likes Charles. Once he dies the monarchy will be saved." His brother Xavier Mariotti ('24) shares a similar opinion saying, "It's gonna be crazy without Queen Elizabeth's guidance." The brothers are concerned about how her passing will affect the future of not just Britain, but other countries as well. Xavier explained that in Canada, the current monarch is printed on bills and coins. Once Charles rises to the throne, Canadian mints will likely have to print new money.
Queen Elizabeth II "died peacefully at Balmoral." According to a statement from Buckingham palace Thursday afternoon at Balmoral Castle. Britain's longest-serving monarch was born on April 21, 1926. She lived 96 years and rose to the throne in 1952. The day before her death, she welcomed Liz Truss to the seat of prime minister succeeding Boris Johnson. Many have suspected the queen's declining health, but that does not soften the blow for those who admired her. Queen Elizabeth's son, Charles has called the loss "a moment of the greatest sadness for me and all members of the family." He will rise to the throne in his mother's place.
With so much change occurring within the country, many citizens are in shock. Truss urges them all to "come together" to support the new king. Boris Johnson, the former prime minister, calls it the UK's "saddest day." With tensions high in Ukraine, issues surrounding oil are putting a heavy weight on the rising government's shoulders. However, they are being put on hold to allow the country to mourn the loss of their figurehead.
In the coming days, students at Broomfield are likely to learn more about the Queen's long life of achievements and what large events in history she witnessed as well as her faults. Because of her passing, her stories will likely reach the ears of those who wouldn't have otherwise heard them.