North Metro Fire Station 61
The station is currently under renovation.
Notably, the windows of Fire Station 61 on Midway Boulevard are currently boarded up. Why? The reason is that Station 61 is getting an upgrade.
This station was built in 1956 and has undergone various tiny upgrades within the past 60 years.
According to the North Metro Fire website, "[Station 61] is home to three shifts of five firefighters."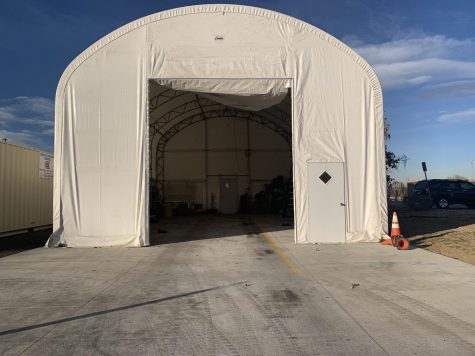 Since the station is being remodeled, the firefighters split up a bit. Three firefighters and Engine 61 have moved to a temporary fire station near North Metro Fire's headquarters by Maime Doud Eisenhower Library.
Medic 61 and two firefighters temporarily moved in with Station 65 near Rocky Mountain Metropolitan Airport.
The new station will have major upgrades including a greater amount of space, not only for the engine and medic, but also for the battalion chief.
A battalion chief is the lowest-rank chief officer in a fire department. Usually, there are three different battalion chiefs that rotate between each department.
The new station, which was designed by Allred Architects, will be more than two times bigger than the existing station and will be constructed by Golden Triangle Construction.