Spamalot Premiering Next Week
Broomfield Theatre department's Spamalot: The Musical premieres next week, February 13th and 14th at 7pm, and 15th at 2pm and 7pm.
Lead roles include Spencer Robinson (12), Rachel Long (12), Drake Susuras (12), Axel Susuras (12), Maia Parkin (12), Annie Stromberg (11), and Kaden Jarmillo (11). There will also be special appearances from Principal Ginger Ramsey and teachers Jeff Leonard and Tom Burgesser.
Spamalot is based on the movie Monty Python and The Holy Grail, exploring the tale of King Arthur and his Round Table in search for the Holy Grail. The show puts a musical twist on the hilarious story, keeping people laughing and entertained.
Students and seniors are $10 and adults are $13. Come support Broomfield and the arts!
Want a sneak peek? Here's a clip from Spamalot in London!
https://youtu.be/YLnG2vquD80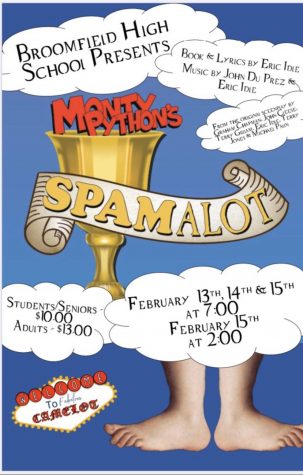 About the Writer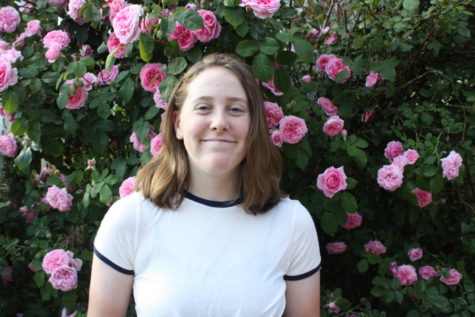 Erin Fuller, Staff Writer
Erin Fuller is a junior and a complete nut. Pursuing her second year of newspaper, she's excited for another opportunity to write about literally anything...