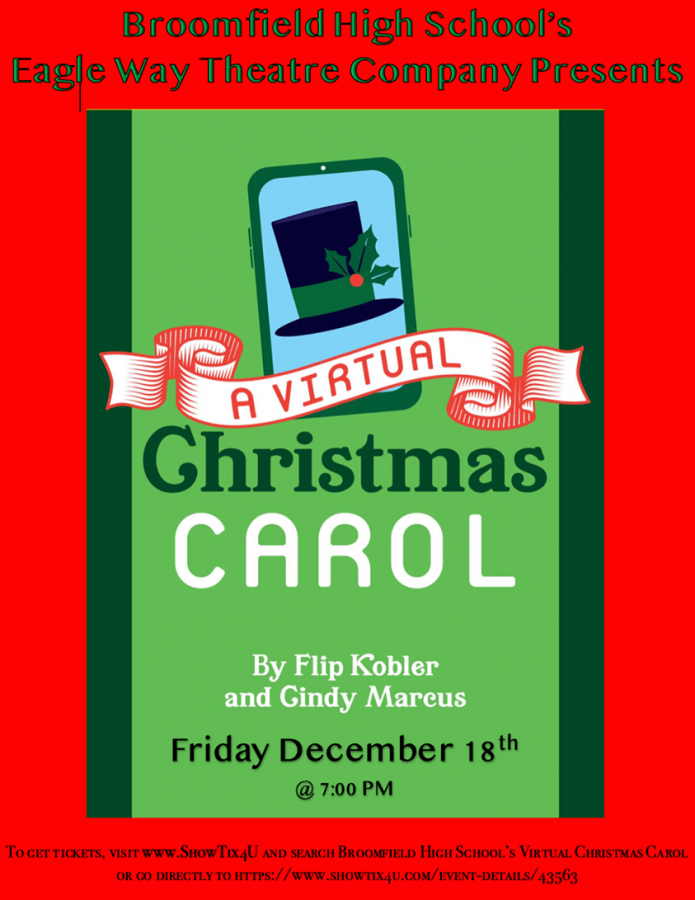 Broomfield's Eagle Way Theatre Company presents A Virtual Christmas Carol, showing this Friday the 18th at 7 pm! The cast has been working extremely hard to rehearse, memorize, and record within the past weeks and are excited to show you what they've been working on!
Mrs. Bryner, the director, is grateful for this opportunity to keep performing in the time of COVID. "I am very proud of what we did considering that we had some issues with technology," she said. "But it is a new platform and we are all adjusting so we were constantly giving each other grace."
The arts were hit especially hard this year and suffered the most cancellations of concerts, shows, and performances. Marching band, concert band, orchestra and choir were either moved to virtual or extreme restrictions, with theatre being lucky to have one in-person show in the fall. "Doing a show online is definitely not my favorite," Bryner said. "But if it's the only way that we can create art and make theatre this year, then I feel like it is worth it."
Buy tickets to this (hopefully) once-in-a-lifetime performance here.