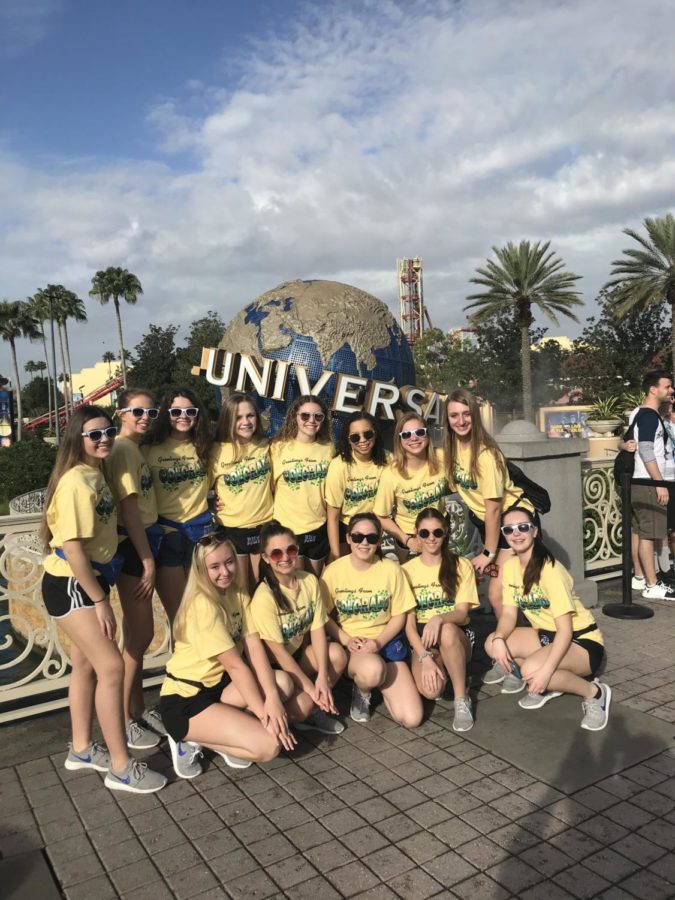 We know that Broomfield High School sports teams travel around the country, but there is a lot more behind-the-scenes work than what everyone sees.
Coach Estes, the head coach of BHS baseball, explained some of the planning and scheduling that goes into traveling to their tournament in San Diego during spring break. Although it's only a two-hour plane ride and a four-day trip, there is extensive planning that goes into it. Estes said he started planning at the end of September. "My goal is to have everything paperwork related taken care of by Halloween, and all of the airfare and hotels taken care of by Thanksgiving," he said.
To make sure that the boys represent Broomfield well, Estes has his team wear dress pants and ties when they fly out. Despite being a group of overly eager high school boys, "They are very respectful, and they know what is expected of them," Estes said.
Traveling with the team is not only an amazing bonding opportunity for the players, but it also has presented individuals with a chance to experience something new. Estes described how he has had players who have never seen the beach before and even some who have never been on a plane.
Although traveling is fun, it comes with a lot of stress. A common stressor in many traveling sports is equipment. Varsity pom, Mia Gallegos (11), described a little bit about the preparation process that her team has to go through with their equipment before the team takes off to nationals in Florida. They have all of their costumes in a duffel bag that they take on the plane with them. This in addition to their personal suitcase and dance shoes. Although traveling is super stressful, "it's so fun being in the airport with your best friends," she said.
These trips for a whole team aren't cheap. Fundraisers are hosted at various places such as TopGolf, which is where wrestling collects money for their out-of-state competitions that are hosted in the winter. Along with fundraisers, coaches donate time working at places such as concession stands at football games to make sure that families are paying as little as possible for their athlete to travel.
Through the stress, bonding, pressure, planning, and excitement, Broomfield High School athletes and coaches love traveling as a team.