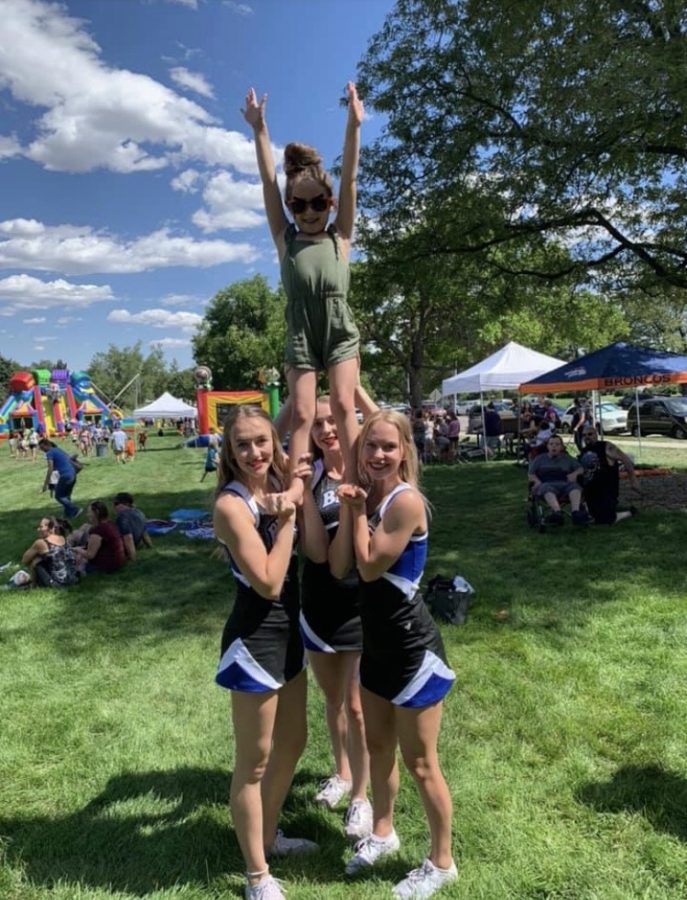 This past Sunday, on August 25th, Broomfield's Cheer Team participated in Daniel the Lion Day at Midway Park's Girl Scout Center; this is one of many times they've supported this cause and reached out in our community. 
Daniel the Lion Day is a once-a-year event that commemorates Daniel "The Lion" Jaramillo. Daniel passed away in October of 2013 due to medical complications at only 14 months old. This day honors Daniel's memory with a plethora of free food, activities, face painting, petting zoos, and more. 
The Jaramillo family wanted to spread Daniel's incredulous enthusiasm and bravery and send a ray of light into other's lives just as Daniel did for theirs. Due to Daniel's constant attitude, he was nicknamed "The Lion."
This is an event solely to spread positivity–no profit is made. The Jaramillos just want to do good in their community.
This year was Mia Zonies', a senior on our Cheer team, second year participating in Daniel the Lion Day. She helped the Cheer Team to stunt little kids–something which "the parents love," she said. "The moms take so many pictures!" 
Throughout the day, many people remind her of the positive impact she's making on her community, which makes her feel good. She said, "Daniel the Lion Day makes me want to participate in more community functions. It's very fun." 
Zonies added that although this event is aimed mostly toward younger children, there's something exciting for all ages. "It's a great event for a great cause. There's no ads, everything is just free. It's definitely a good time."