Artist of the Week: Cameron McFadden
Hang on for a minute...we're trying to find some more stories you might like.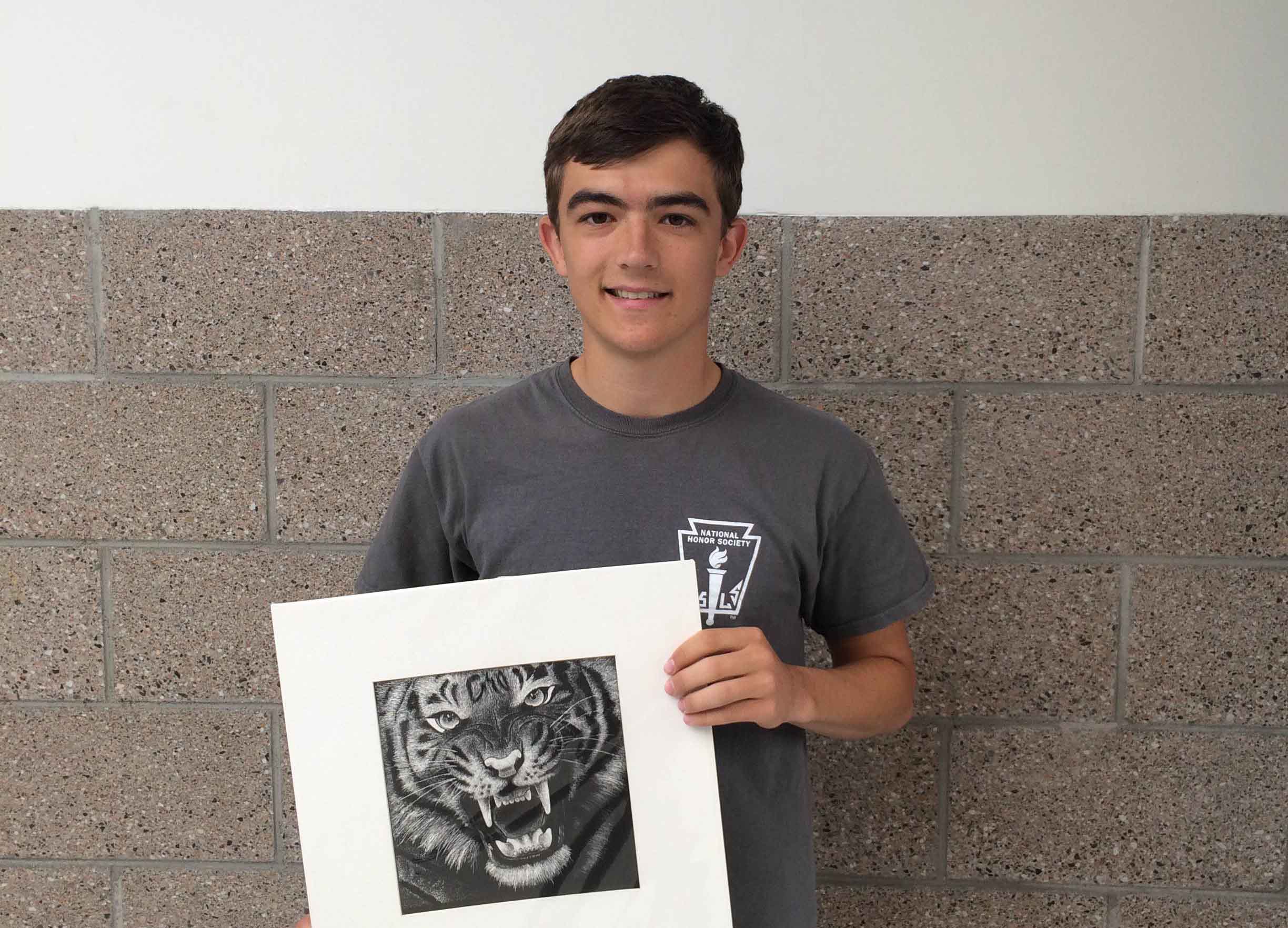 Cameron McFadden (12th Grade) has been passionate about drawing since he can remember. "When I was really young, I would just draw circles, then I began to draw more complex shapes which eventually turned into characters like Woody and Buzz along with different animals" Cameron stated. Cameron has progressed quite a bit from doodling and shapes: Cameron uses an array of mediums such as clay, index cards, and computer animation to create his art. The majority of his work is pencil or pen drawings on various kinds of paper, but on occasion he likes to sculpt and create 3D projects. Cameron used another unique medium to create his favorite piece, titled "The Beast": scratch art. Scratch art is silver paper coated in black paper on which the artist scratches off to reveal the design they want to draw. Cameron has done various animals on scratch art, but "The Beast" is by far his favorite. During his freshman year Cameron submitted "The Beast" to The Scholastic Art & Writing Awards, one of the biggest art competitions for children, where he won a Gold Key for "The Beast", one of the highest awards Scholastic gives out. Cameron has also won another Gold Key for a claymation he created around the same time as "The Beast". Cameron is unsure if he wants to pursue a career in art, but if he does he would like to go into BYU's Animation program and hope to work for a big animation company like Pixar. Cameron stated that his family and friends have been very supportive of his art which has driven him to become better and better. 
Cameron's art page on Instagram